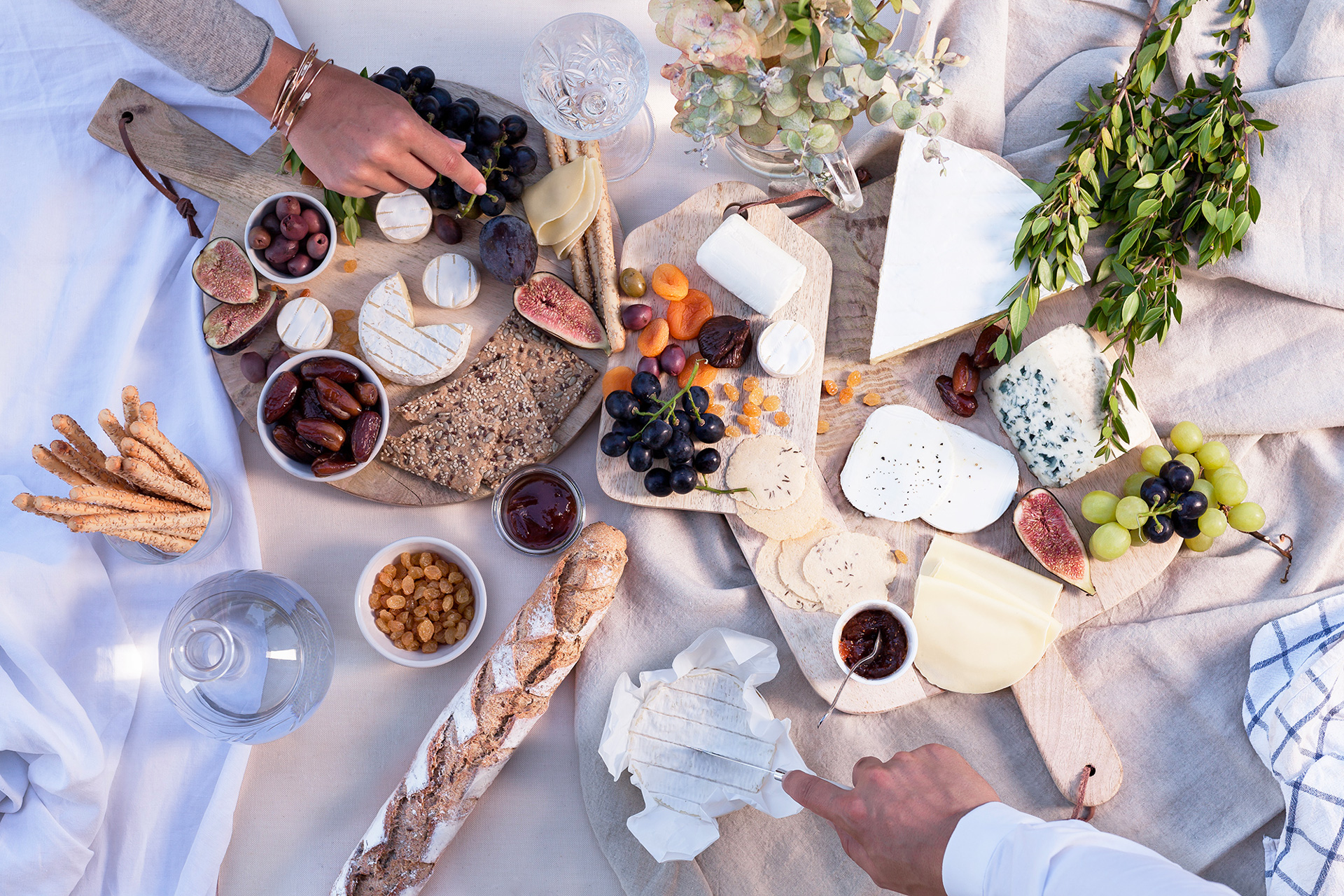 In autumn, prepare a real feast for your guests and have fun trying out new flavours by combining different foods on your cheeseboard.
Enjoy a touch of sweetness by adding dates or dried apricots, grapes and figs, blackberry or blueberry jam to your cheeseboard for guaranteed dinner-party success!
And for a little decorative touch, try dried herbs (bay, oregano, mint or thyme).