"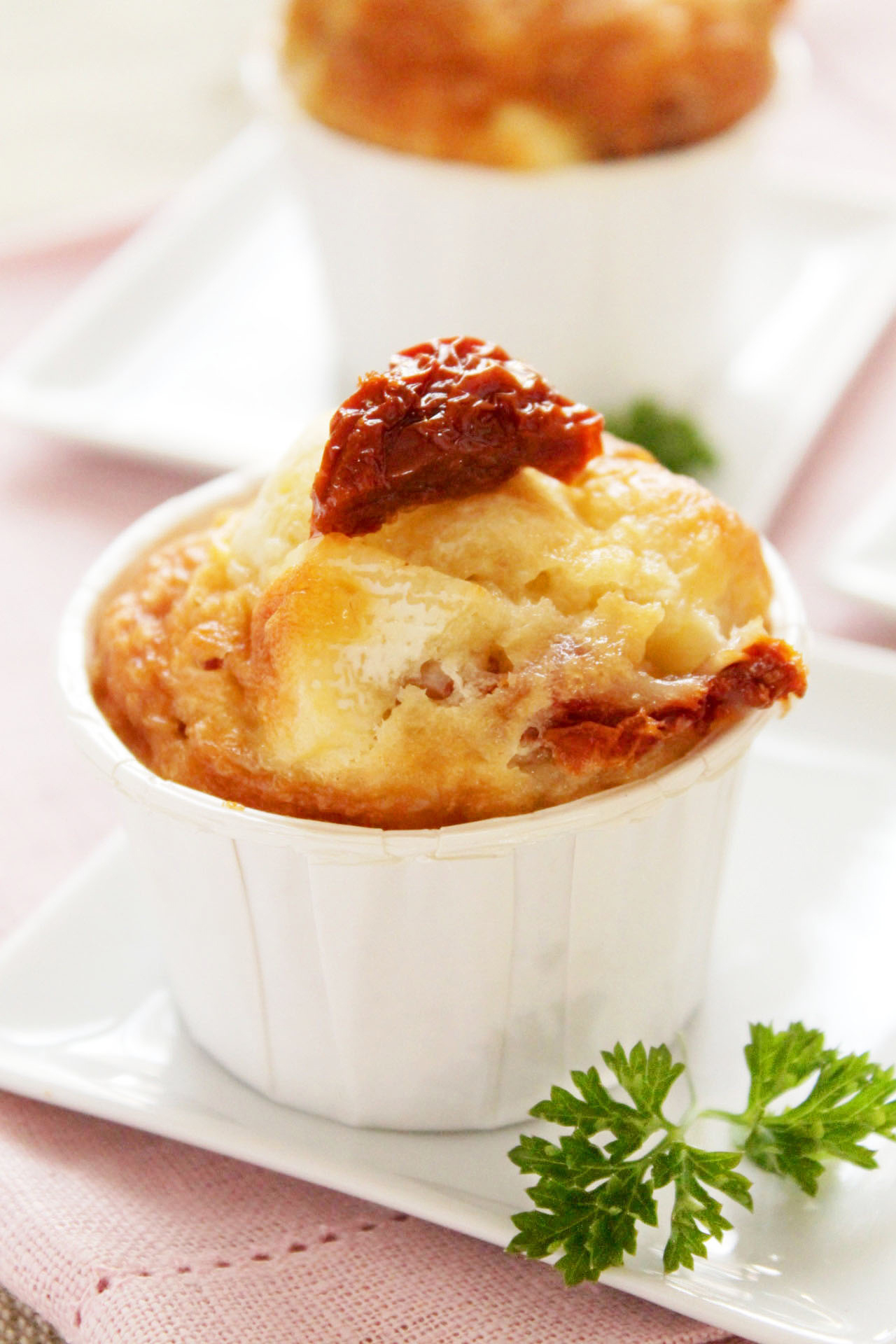 Ingredients:
1 Brie au Bleu ILE DE FRANCE®
8 olive-oil marinated sun-dried tomatoes
100g flour
1 sachet baking powder
2 eggs
50g powdered almonds
40g shelled walnuts
1 pinch of ground pepper
1 pinch of salt
1 tsp curcuma
2 tbsp olive oil
4 tbsp whole whipping cream
Preparation:
A balanced meal | Inexpensive meal
Preheat oven to 180°C (thermostat 6).
Drain and dice the tomatoes.
Cut the Brie au Bleu ILE DE FRANCE® into small pieces.
Coarsely chop the nuts.
Mix the flour, powdered almonds and baking powder in a large bowl.
In another bowl, beat the eggs with the cream, olive oil and curcuma.
Add salt and pepper. Add the nuts, diced Brie au Bleu ILE DE FRANCE® and sun-dried tomatoes to the liquid mixture.
Pour the liquid mixture into the flour and mix very quickly, without working the dough. ¾ fill the greased muffin tins and bake for 10-15 minutes. Test with the tip of a knife.
Serve the muffins hot or warm with salad.
Discover our Brie au Bleu 125g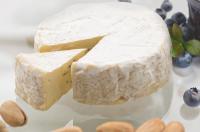 With its subtle blue hint, Ile de France Brie au Bleu is the perfect combination between the softness of Brie and the character of a blue cheese. A genuine soft cheese with the right taste whenever...
Read more