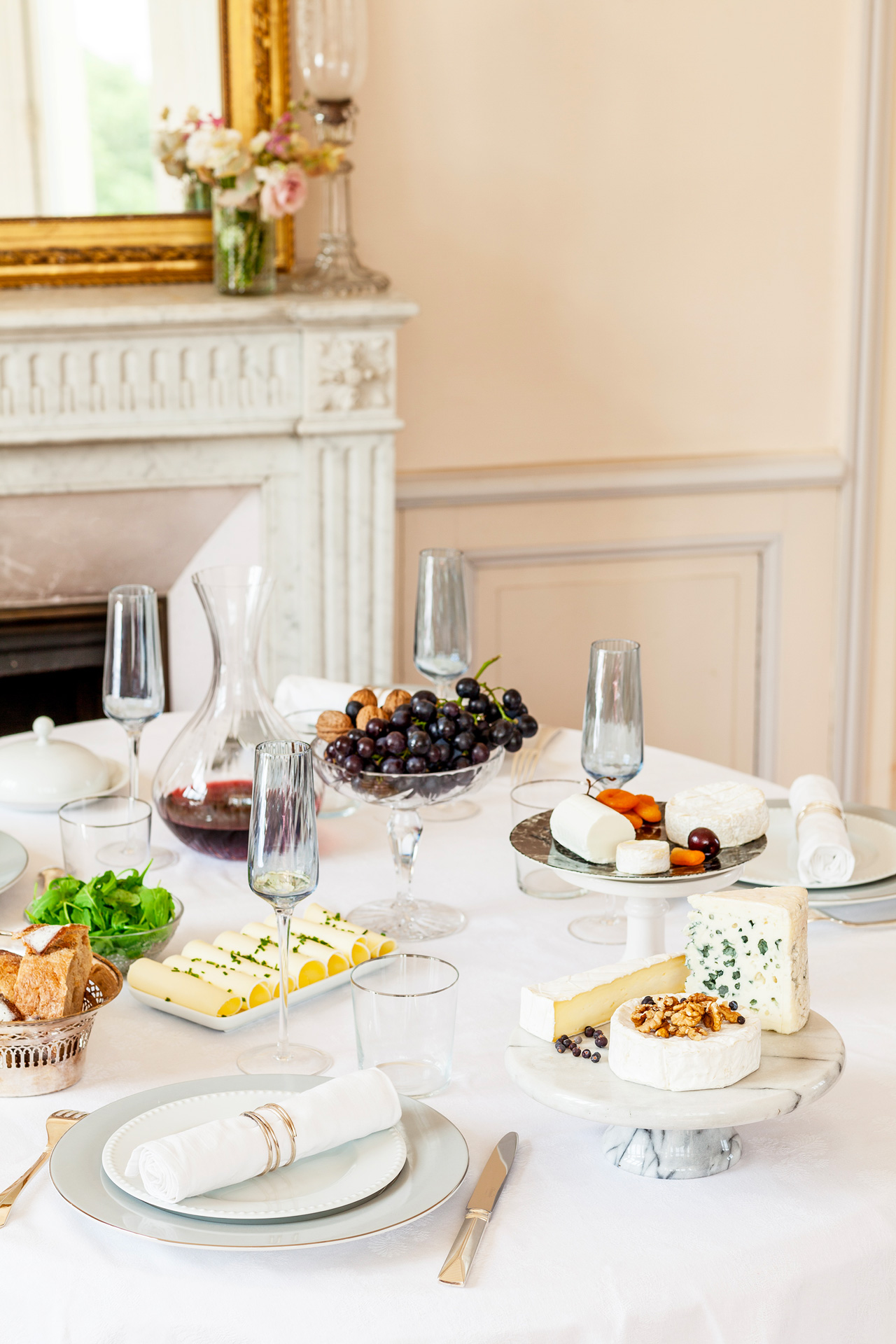 To entertain your guests with a French Touch, decorate your table using a few tips from the French Art of Living.
Give each guest one glass for wine and one for water. If you drink different colored wines, change or rinse the glasses in between.
The best restaurants place the plates 2cm from the edge of the table. Plates should be white, with matching cotton napkins, placed to the left of the plate.
Cutlery is usually silver, but any matching set is fine if you don't have silver.
Set your table on a nice table cloth or place mats and decorate it with silver candle sticks and glass bowls for fresh fruit to give a warm atmosphere.
Don't forget a bowl or plate for bread.