Les Cromesquis Camembert 1 kg
Les Cromesquis
Thanks to its historic know-how, Ile de France® has specifically created a range of frozen breaded cheeses to allow chefs to diversify their offer with products adapted to their expectations: Les Cromesquis.
Rich in French cheeses (more than 45% per portion)
Original and crispy qualitative breadcrumbs
Easy and quick to prepare
Les Cromesquis can be enjoyed as tapas or in a snacking box as well as in salads or main dishes.
Les Cromesquis Camembert are French Camembert cheeses made with pasteurized milk, breaded with a crispy pretzel coating.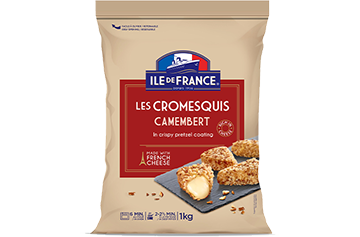 Flavour profile:
Taste of matured camembert with a creamy texture in a crispy pretzel coating
Ingredient List:
French camembert cheese (52%): milk, salt, ferments; Pretzel coating (48%): wheat flour, water, rice flour, wheat gluten, yeast, rapeseed oil, starch (wheat and corn), salt, natural garlic flavouring, spice (paprika); sunflower oil.
Allergens : milk and wheat. May contain traces of goat's milk.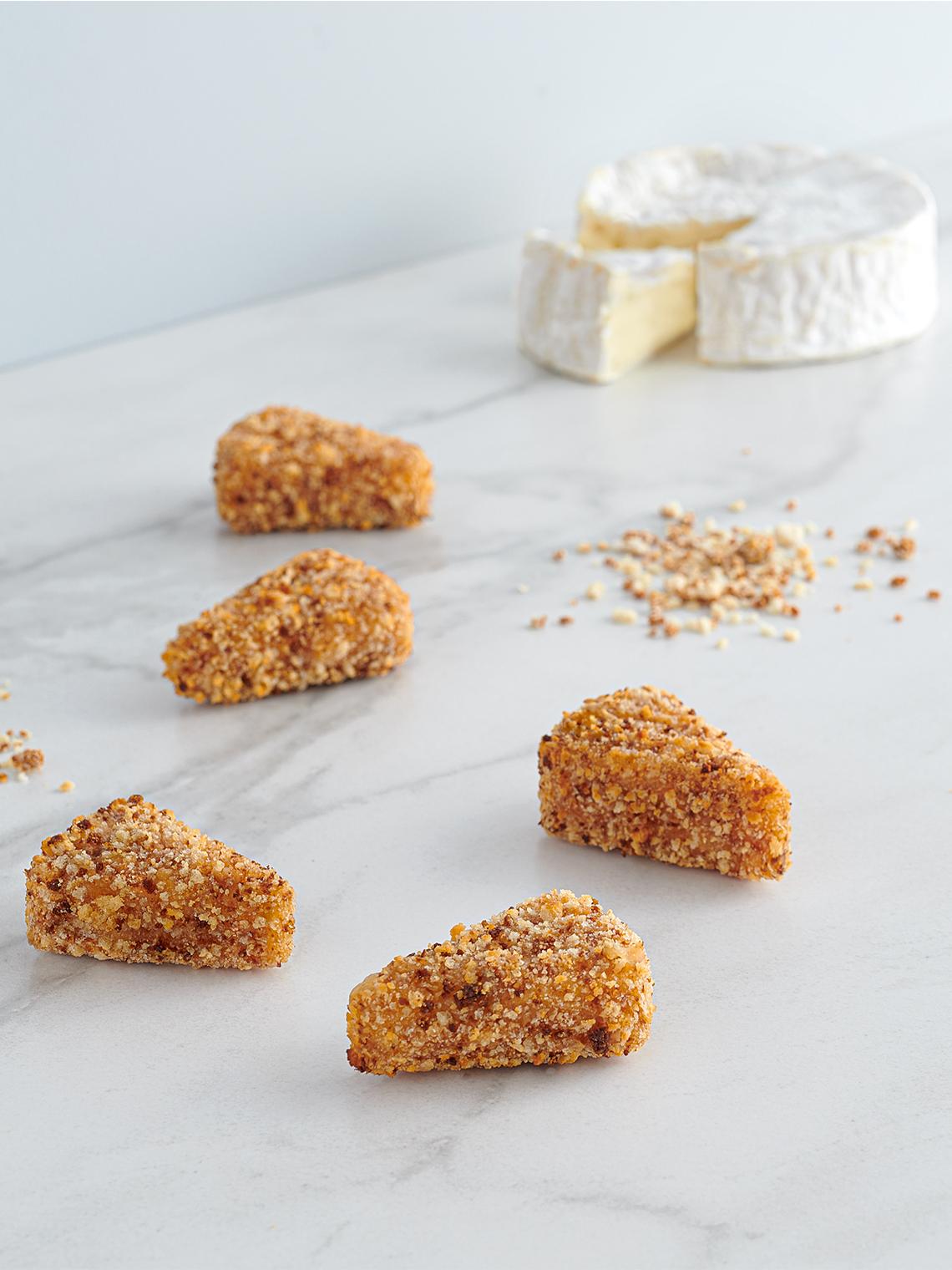 Discover Les Cromesquis
Why choose Les Cromesquis?




How to prepare Les Cromesquis?