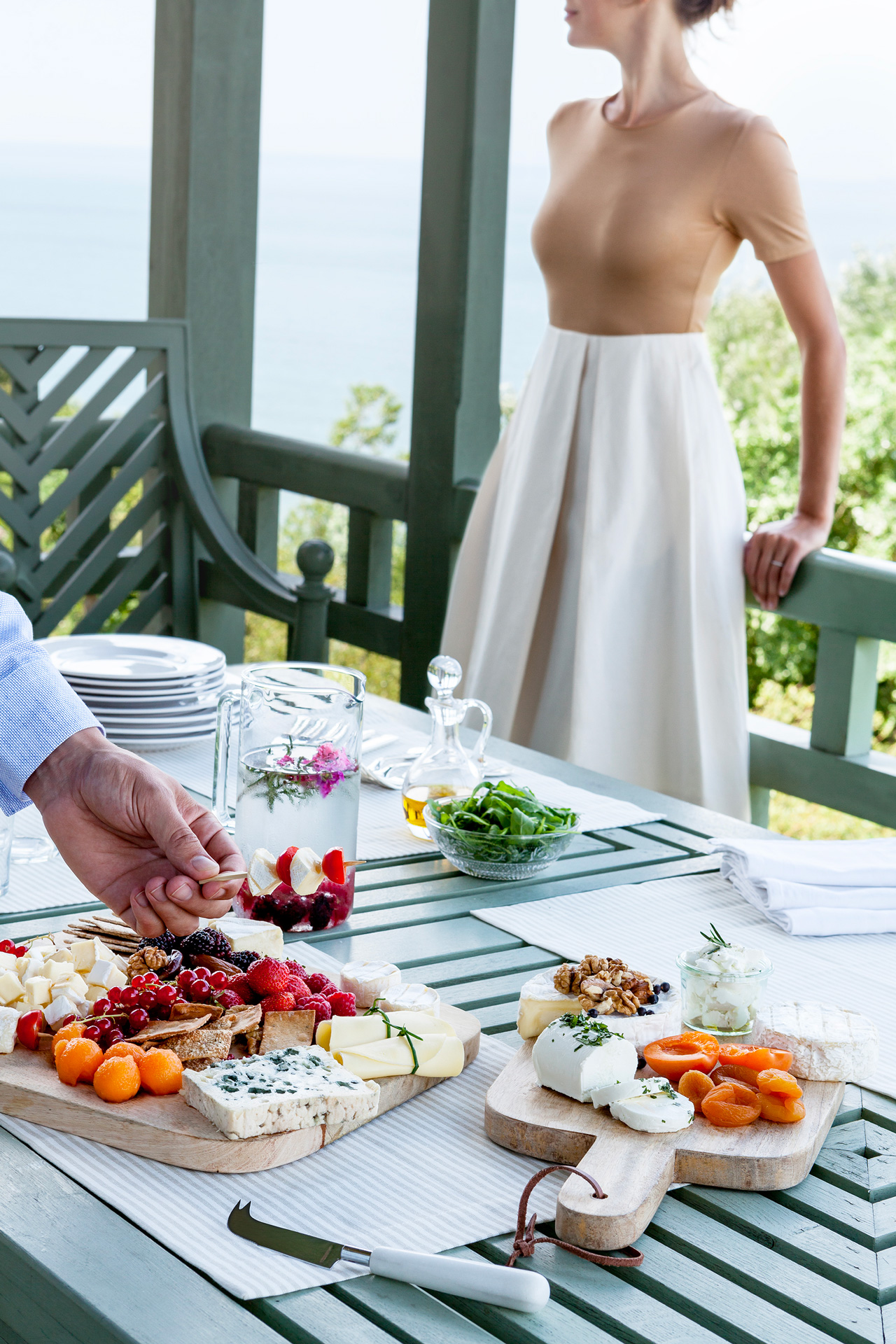 For a fun time with family and friends, what could be better than arranging a buffet where everyone chooses the food they like best.
ILE DE FRANCE® cheeseboards can be a real meal in themselves.
Here are a few ideas for arranging your cheese buffet that will transport your guests and enable you to combine French elegance with a relaxing meal:
– Fruit brochettes for autumn and winter: Choose a cheese and combine it with fruit such as apple, grapes or figs.
– Fruit brochettes for spring and summer: These work better if you combine your cheese with fruit like melon, watermelon or apricot, garnished with a few basil leaves.
– Sweet toast: Prepare both hot and cold toast (your guests can then choose), and in addition to the ILE DE FRANCE® cheese, you can offer fig or strawberry jam.
– Savory toast: This recipe works very well with savory sauces such as basil pesto accompanying dried tomatoes or salmon and cucumber.
– ILE DE FRANCE® cheeseboard: last but not least, offer your guests an ILE DE FRANCE® cheeseboard on its own with a variety of different breads.