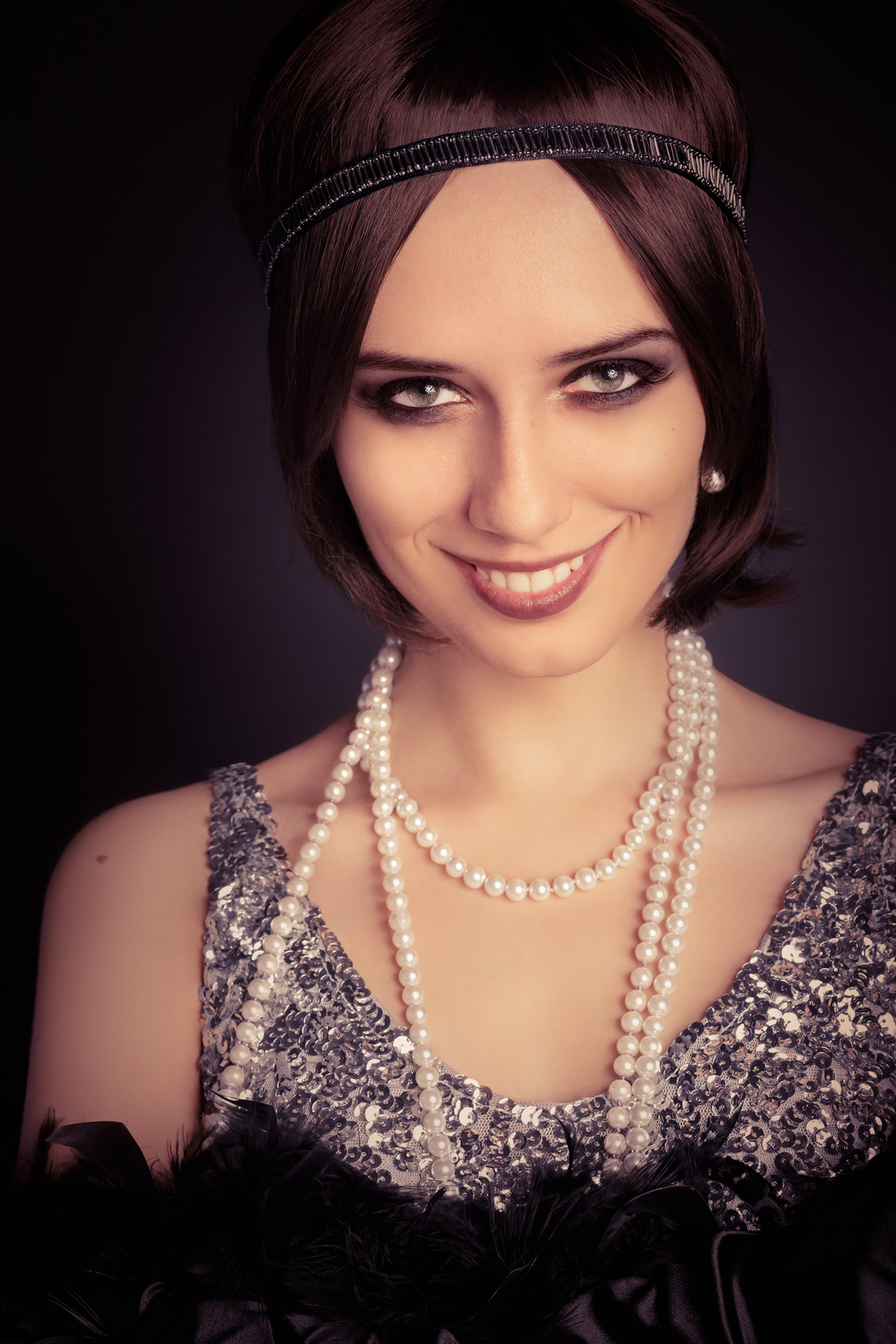 During the gala dances on transatlantic liners, the Charleston headband was a highly prized accessory. Easily recognized by its feathers, this was the perfect accessory for the fringed lace dresses worn by women in the 1930s.
For a perfect Charleston party, accessorize your outfit with a customized headband:
First, get an elastic hairband, preferably in black. Then select a large, strong feather in the color of your choice (for a genuine 30's look, go for a black or white feather). Stick the feather to the right hand side of the headband, using fabric glue. For a little more extravagance, stick several feathers to your headband.
Sticking sequins all around your headband adds an elegant finishing touch.
Add a pearl necklace – must-have accessory of the time, as worn by fashion designer Coco Chanel – to enjoy a totally 1930's gala evening!