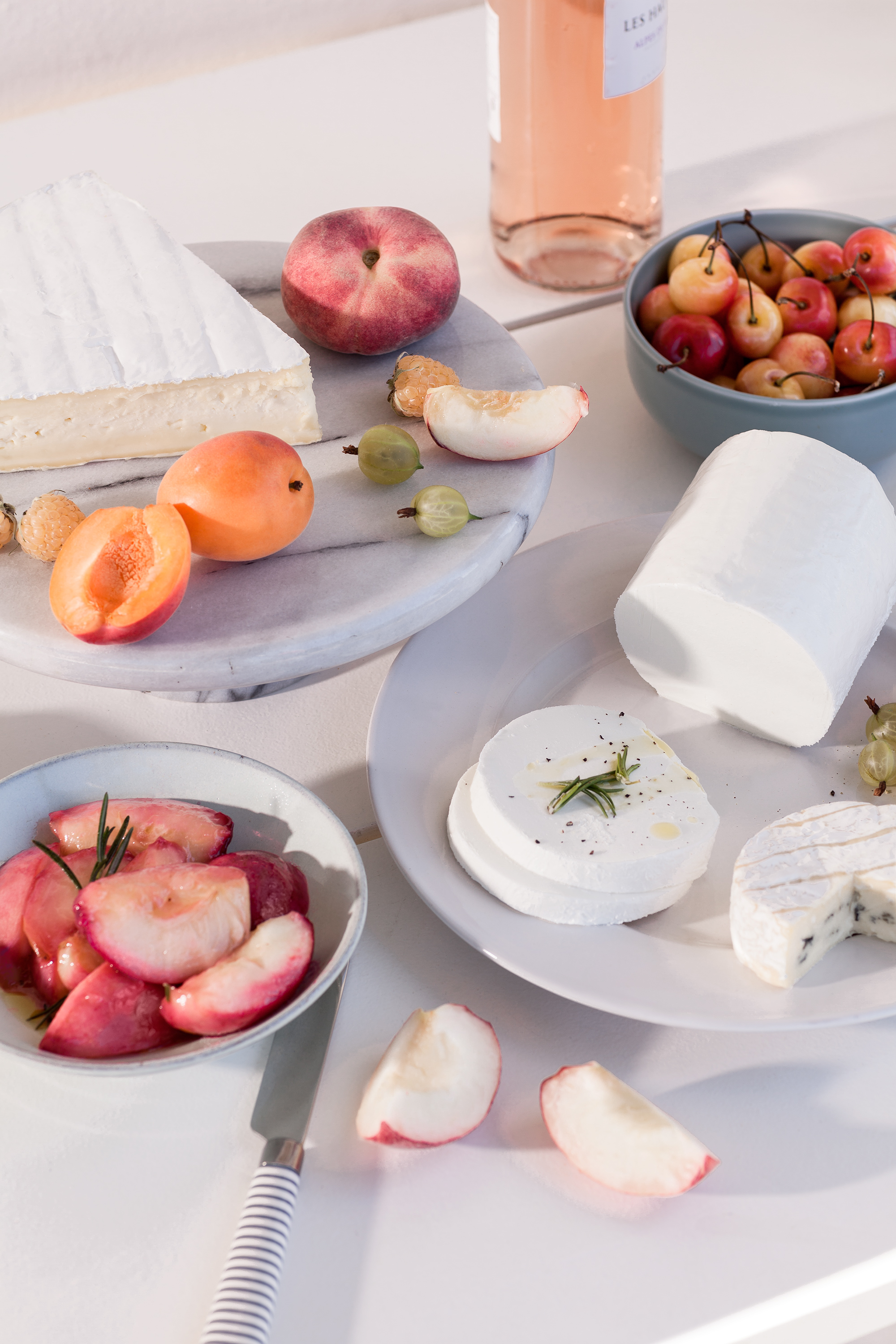 In summer, impress your guests with a bright and fresh cheeseboard.
Fresh goat cheese and Brie are a perfect match for fruit such as apricots, roasted peaches or raspberries to create a delicious sweet-and-savoury effect.
Don't be afraid to add a drizzle of olive oil over your cheeses, or to garnish them with a sprinkling of herbs, such as chives.
A jug of plain or mint-flavoured lemonade to accompany your cheeseboard will make an extra-refreshing addition.