"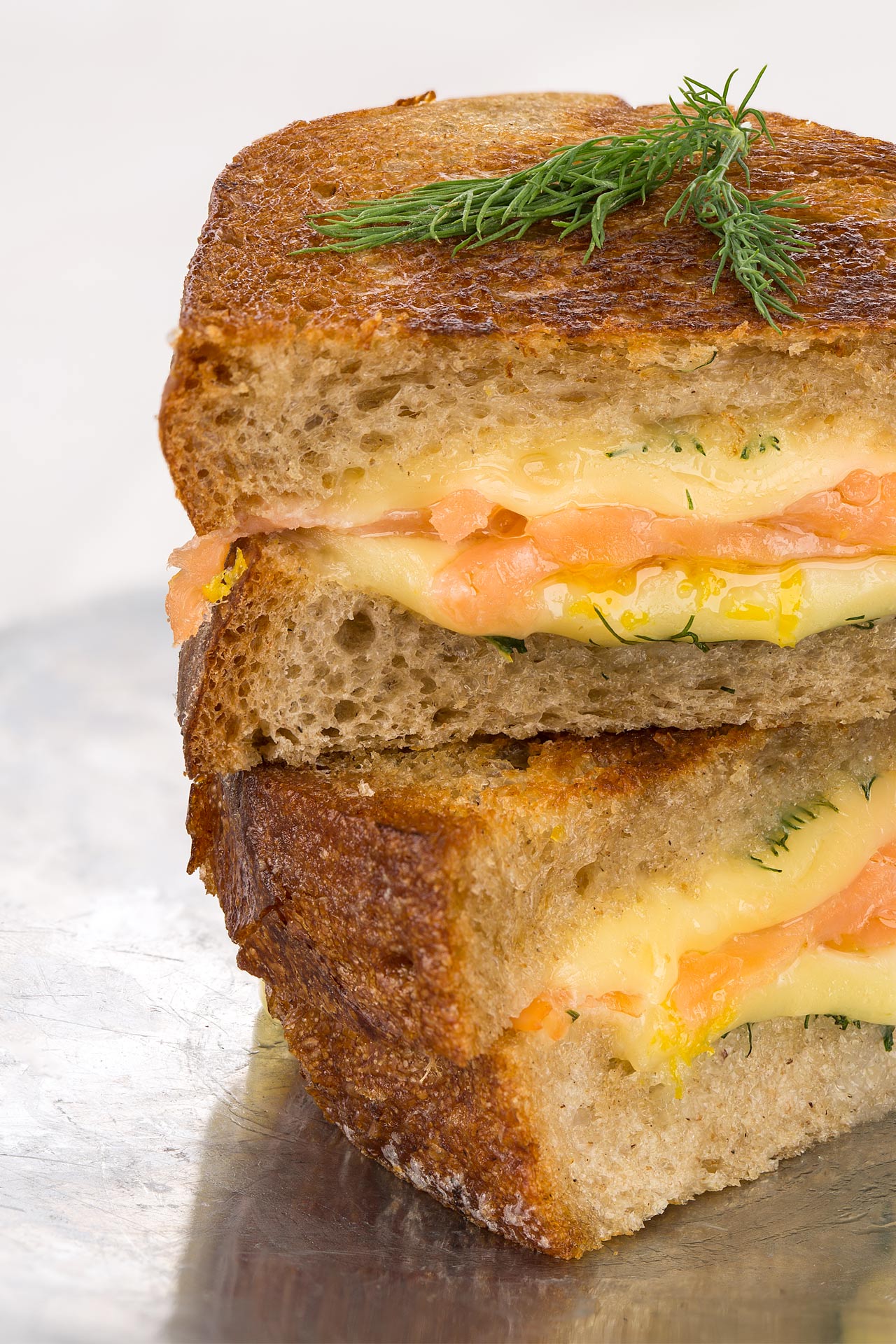 Ingredients:
8 slices of bread
Smoked salmon slices 
8 slices of Ile de France Charmidor
1 zest of lemon 
2 Tbsp. chopped dill
4 Tbsp. butter for the frying pan
Preparation:
Put a slice of Ile de France Charmidor on one half of the bread slices, add sliced smoked salmon, a pinch of lemon zest and dill, then add another Ile de France Charmidor slice and top with the other half of bread slices.
Melt two tablespoons of butter in a large frying pan over medium heat.
Add the croques and fry until the cheese has melted and the bread gets a golden colour (about 3 minutes on each side).
Cut in half and serve!
Discover our Charmidor 150g
The Ile de France Charmidor slices are characterized by their intense creaminess and tenderly melting texture.
Our master cheesemakers obtain the unique taste and aspect of Charmidor thanks t...
Read more