The Ile de France Montaver slices are distinguished by their fruity taste and their holes. As a result of a combination of specific ferments and a delicate pressing, the Montaver slices reveal a unique flavor and extra-melting texture when heated!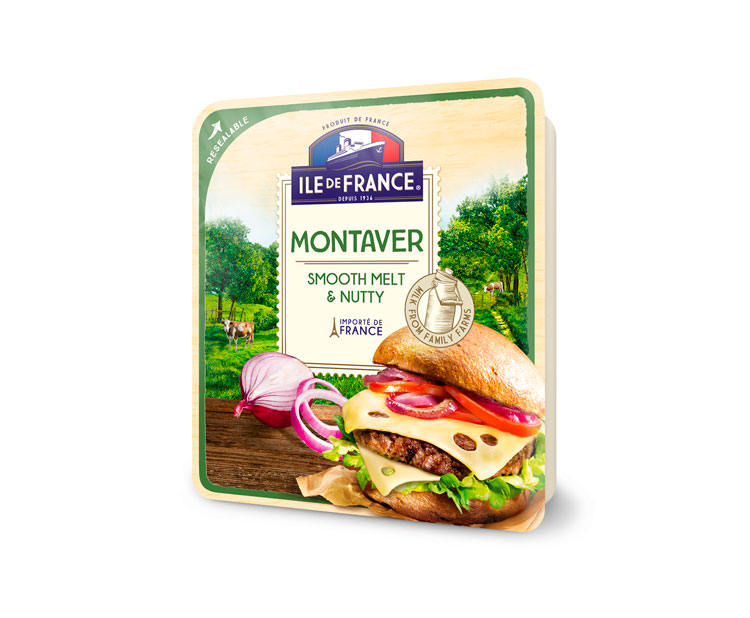 Flavour profile:
Sweet fruity taste. Extra melting texture when heated.
Ingredient List:
Pasteurised  cow's milk, culture, salt, microbial rennet. May contain traces of ewe and goat's milk, haselnuts, cashewnuts and egg white extract. Packed in a protective atmosphere.