"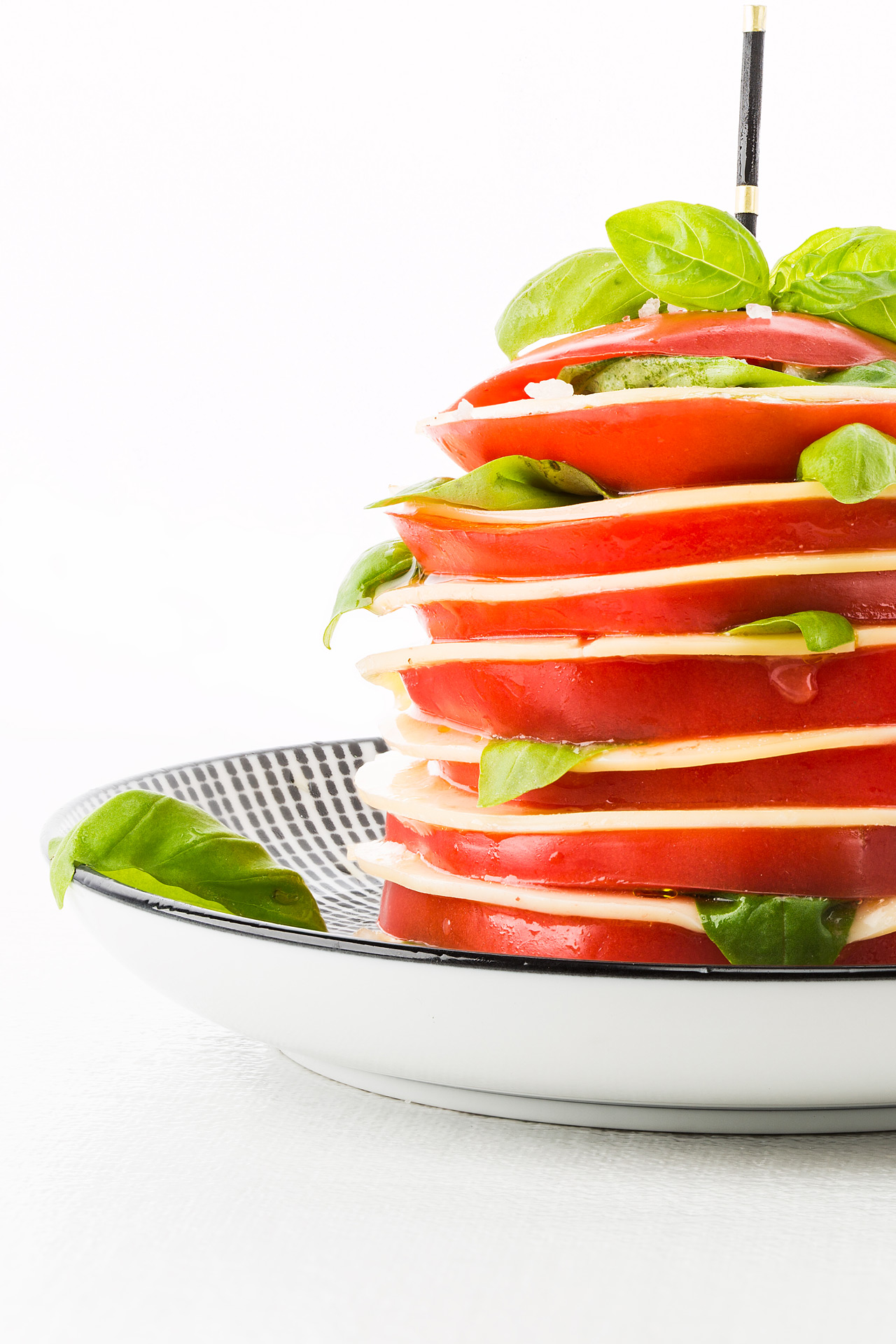 Ingredients:
4 bunches of ripe tomatoes
12 slices of Ile de France Baldaran
1 small pot of pesto
Salt and pepper
Preparation:
Wash the tomatoes and keep the green stalk. 
Slice the tomatoes horizontally in 8 similar pieces. Season the slices with salt and pepper and coat with pesto.
Then cut the slices of Ile de France Baldaran into circles the size of the tomato to get 8 disks of cheese. Place them on the tomato slices. 
Piece together the tomatoes and fix the millefeuille into place with a wooden pick.