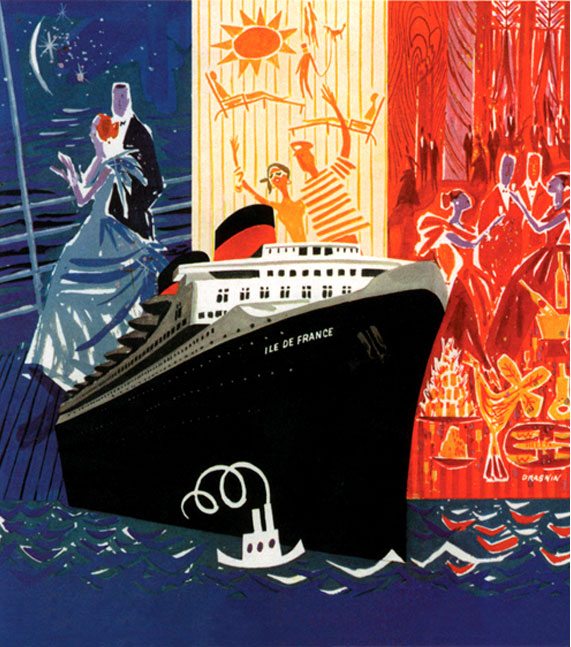 A history of taste and authenticity
People often notice the red, white and blue ocean liner that graces the label of Ile de France® cheeses. Little do they know that our illustration holds many clues to the history of Brie in the United States and is a nod of appreciation to the legacy of the man who first introduced France's most famous cheese to this country, Alfred Schratter.
An early innovator, Mr. Schratter was the first importer to contract with a Grande Dame of the seas, the ocean liner 'Ile de France', which was newly equipped with refrigeration. Together they were the first to transport delicate Brie, the French 'King of cheese,' to America in 1936.
Today, the Ile de France® brand remains a top seller in the United States. The creamy Brie and scrumptious Goat cheese are superb entrées into the world of soft gourmet cheeses and are available at gourmet stores and supermarkets throughout the United States. As you seek out great cheese to share with friends and family, remember the man and the ocean liner who first introduced this traditional French delicacy to America.
Enjoy!