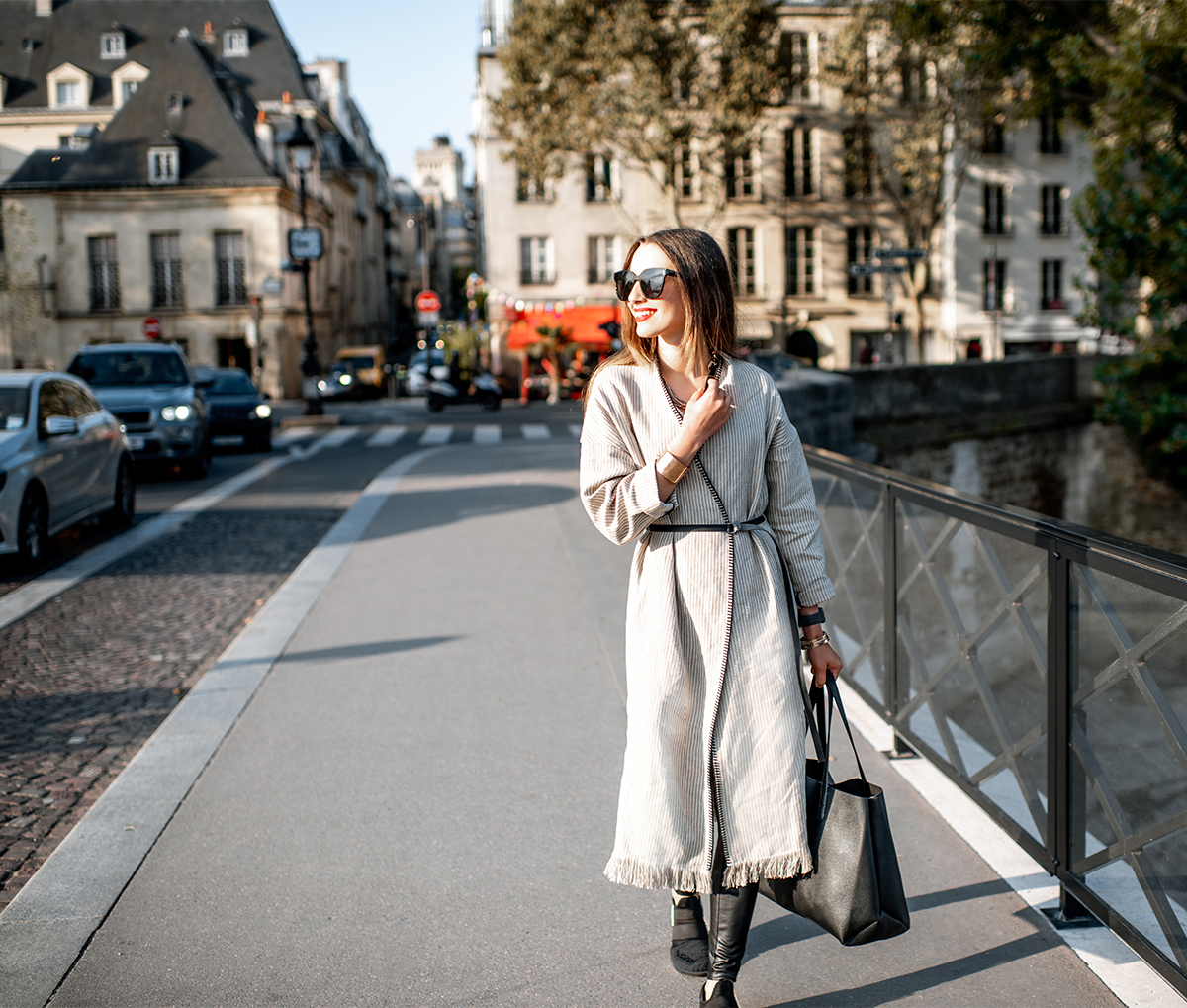 What is it about La Parisienne that makes heads turn as she walks by? How does she do it all, and still maintains that perfect look of effortless chic?
La Parisienne has always been an inspiration to so many and when you get to the bottom of it, you realize it has nothing to do with fashion – because fashion comes and goes. It has nothing to do with where you were born – because being a Parisienne is a state of mind, a style, and an approach to life.
So  what's the secret? How does one become a Parisienne? It's simple, really. It all comes down to a few core rules:
Be both elegant and casual. How? Do not overdo things with clothes or make-up. A casual outfit combined with an incredible "accessory" can work wonders.
Always look your best! Going out to buy a croissant at the local bakery? Stay true to your everyday style, but don't be messy. Grab your sunglasses, your favorite hat that goes great with everything. Put in just a bit of effort, trust us, it will go a long way.
Be graceful and accepting. No matter what life throws at you, take the time to appreciate the experience and always look for the silver lining. You can throw out a swear word or two in the process, and that is completely fine. But know that you GOT THIS! It's all in your attitude.
Use all of your senses, all the time. Try new things. Eat the most delicious food whenever you can, try that amazing new recipe you saw on Instagram. Go buy yourself that glorious new Chanel perfume with no regrets. Touch the hand of a loved one or give them a big hug. Listen to your favorite song…
And that's pretty much all there is to it. Enjoy life, spread love and try to be the best version of yourself – and you will be a Parisienne in no time!