Deliciously soft and creamy, our Ile de France Brie was the first brie imported to the United State in 1936. A generous double crème Brie made A la crème du jour with notes of mushroom and hazelnut.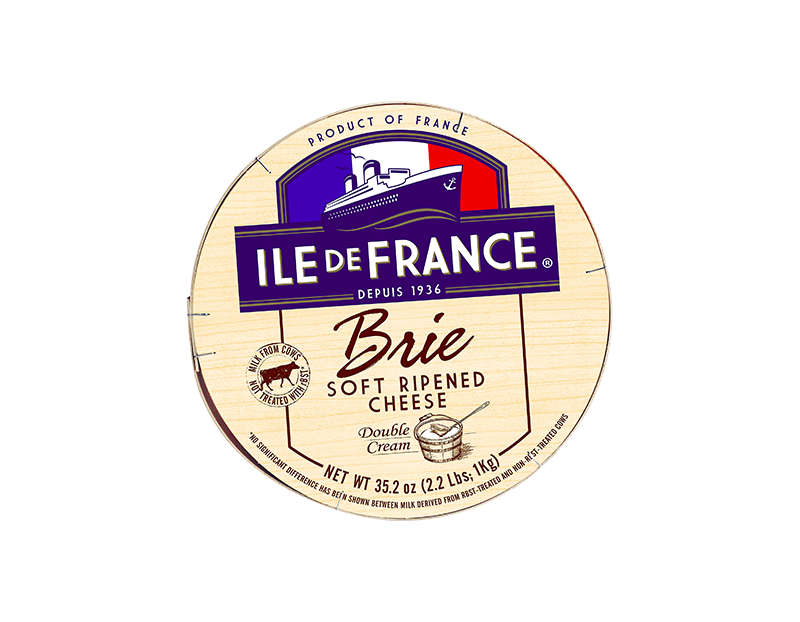 Place of manufacture:
Grand Est, Vigneulles-lès-Hattonchâtel
Flavour profile:
A smooth taste with fresh creamy notes
Ingredient List:
Pasteurized Milk and Cream, Salt, Cheese Cultures, Enzymes, Penicillium Candidum and
Geotrichum (Harmless White Molds).