Thanks to milk enriched with cream, the Ile de France Crémerin slices have an intense creamy flavor.  Through a delicate ripening process all the savors are preserved. Their soft and melting texture will perfectly match your desire of lightness.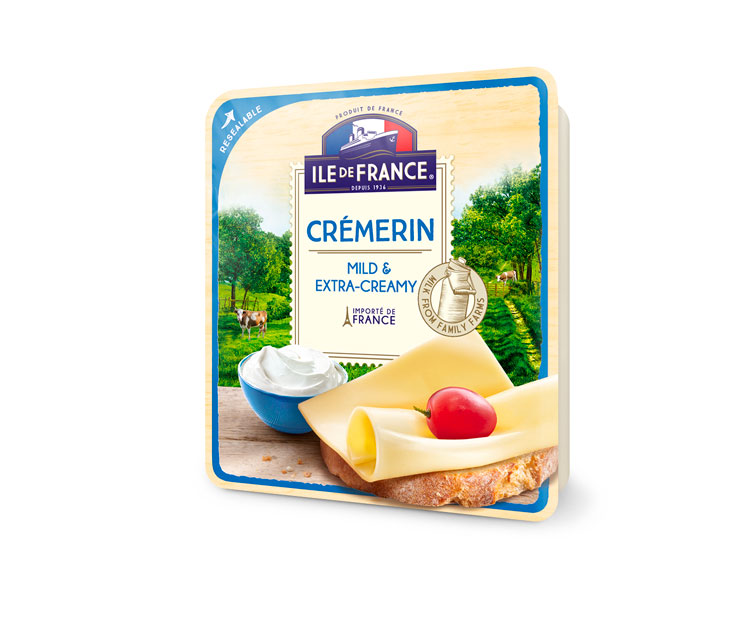 風味:
Creamy flavor and tender texture.
原材料:
Pasteurized cow's milk, culture, salt, microbial rennet. May contain traces of ewe and goat's milk, hazelnuts, cashewnuts and egg white extract. Packed in a protective atmosphere.