The Ile de France Normantal is a hold sliced cheese with a creamy and tender texture. It reveals a unique fruity flavor and will delight all taste buds.  To achieve this result, our master cheesemakers obtain a very delicate curd that they drain just a little. This way the Normantal texture stays soft and develops a strong fruity personality during the ripening process.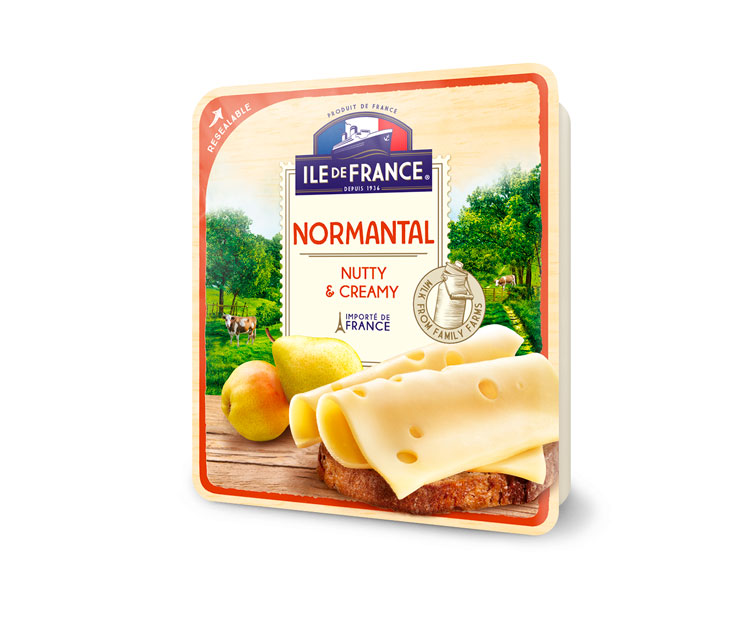 風味:
Sweet fruity flavor and soft texture.
原材料:
Pasteurised  cow's milk, culture, salt, microbial rennet. May contain traces of ewe and goat's milk, haselnuts, cashewnuts and egg white extract. Packed in a protective atmosphere.