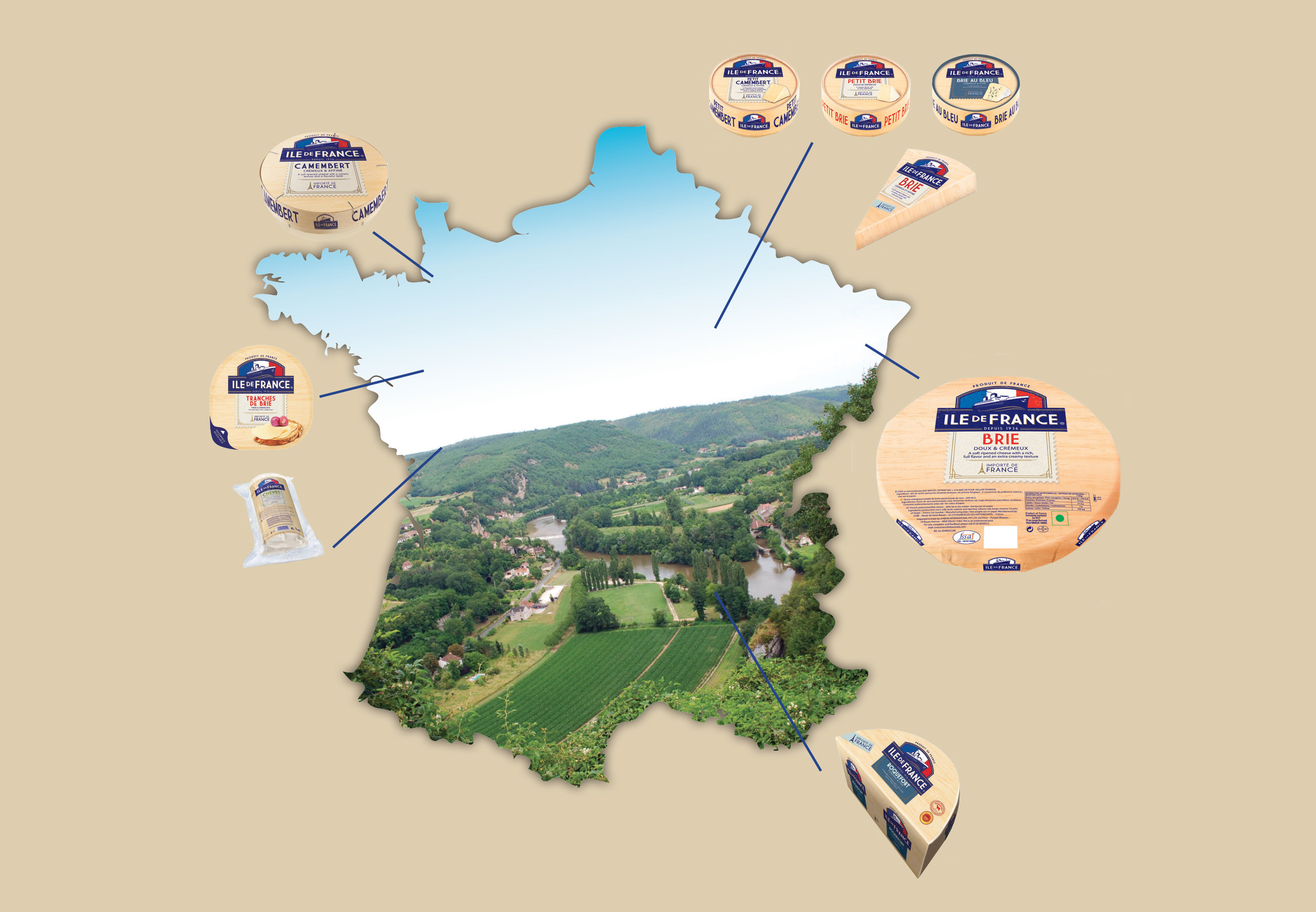 Every French region has its specialities, ILE DE FRANCE® explains which cheeses come from which region:
– Normandy: A region well known for its history, Normandy Camembert is also a veritable institution. If you visit Normandy, try trout à la normande or chicken in white wine as a main course, followed by the famous Normandy apple tart for dessert.
– Lorraine: Brie is the trademark cheese of the East of France. Vol-au-vents, tourte lorraine and blueberry tart are the best-known Lorraine dishes alongside Brie.
– The Aveyron: Roquefort is just like its native region: full of character. The Aveyron is known for the great passion of its gourmet cuisine; if you visit the region, try the local meat specialities, such as boudin, fricandeau and glacé to go with your Roquefort. Bœuf de Pâques and stuffed cabbage are typical dishes from the region. To finish on a sweet note, try the King of Cakes or oreillettes.
– Pays de la Loire: Much appreciated for its sliced Brie, the Pays de la Loire is also known for its rich cuisine: Fouace nantaise, black pudding with apples and rillettes gorronaises, with slices of Brie provide the culinary highlights of this region.
– Champagne: Renowned for its Petit Brie, Brie au Bleu and Petit Camembert, the Champagne region has dishes to match the expectations of the most demanding gourmet. The best known include boudin blanc de Rethel, andouillette de Troyes sausage and salad with bacon.