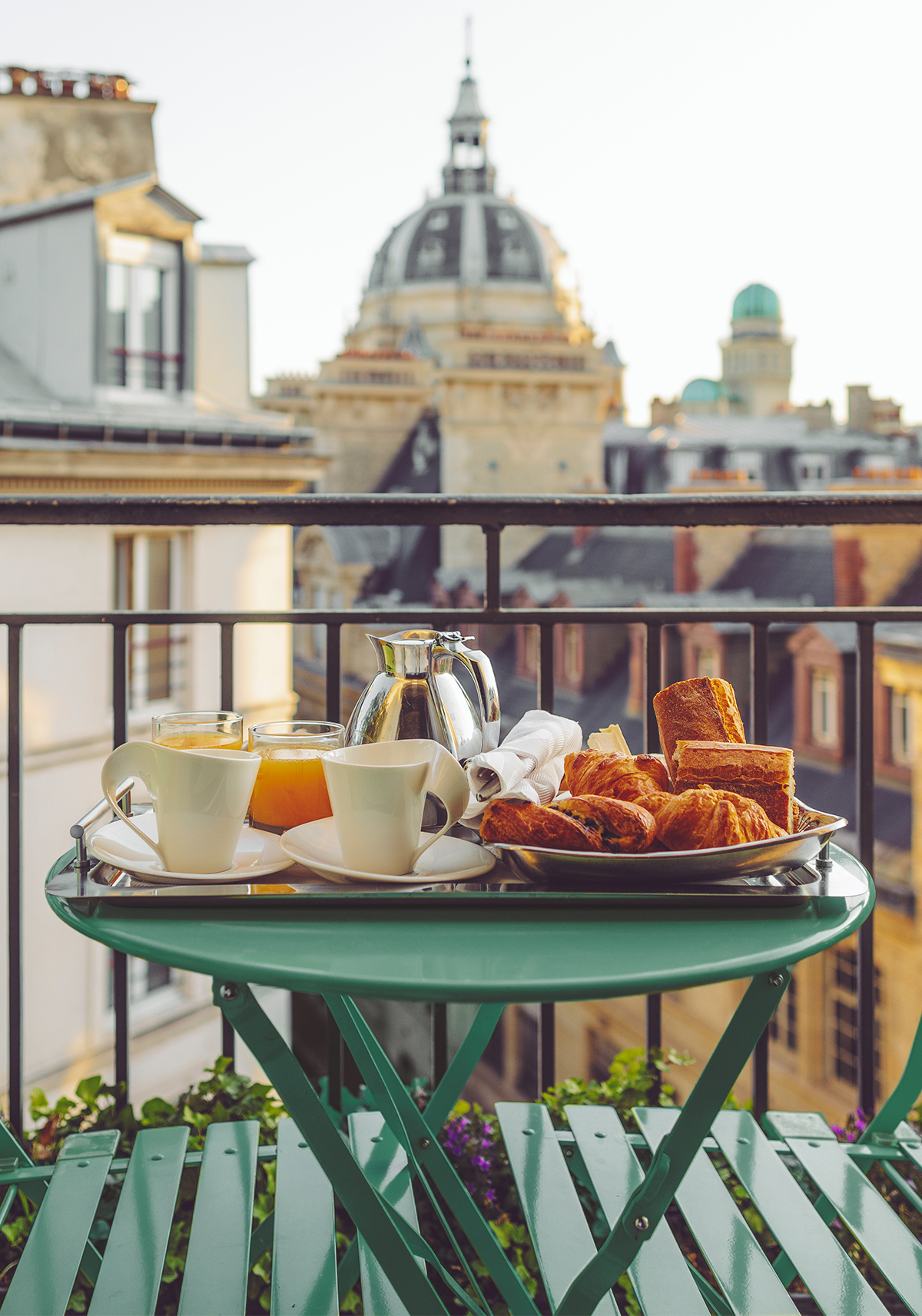 First of all, just sit back, slow down, relax, and take the time to read this article. Why? Things will become clearer as we go on.
You know that wonderful French dessert Millefeuille? The name says it all: "a thousand leaves" – layers of flaky pastry on the outside and exquisite cream on the inside. Discover clues to the famous French Art de Vivre with each marvellous mouthful.
We should start with the obvious part - 'La France'. Here there is rich history, heritage, gastronomy, wine, countless sumptuous buildings and art galleries, famous artists, writers, philosophers, and chefs...the list goes on. But all this is only the beginning. It is well known that France celebrates "the good life", with a special appreciation for culture, music, art, food, and wine.
For us in France, the art of living is not just an expression. It is something of the utmost importance. It is the foundation of a healthy, balanced life. 
Even those of us who live in France find it difficult, almost impossible to provide a precise definition of our Art de Vivre. Still, we have compiled for you a list of its main elements. We do not claim it is exhaustive, but that makes it all the more intriguing.
The Art of doing nothing: Taking your time. Slowing down. Being in the moment. Not rushing down the street with your take-away coffee. Taking the time to do nothing. Lingering. Sitting alone in a bistro. Watching people. Reading a magazine.
Gastronomy and wine: Enjoying excellent food and wine, eating mindfully, at a table. Talking with the people with whom you share your meal, while intuitively eating in moderation.
Detail: We pay special attention to details in many ways: in selecting the right ingredients in cooking, choosing the right pairings for cheese. Or knowing how to turn an ordinary outfit into something irresistible through just the right "accessory".  
Quality: Choosing quality over quantity, in everything. Especially in food.
Everyday pleasures: Savouring the small moment, elevating simple daily routine into something special. If you deny yourself indulgences, where is the enjoyment of life?
Chic: In France we love things and people to be chic. What is chic? We should explore that one another time.
Casual sophistication: Yes, the French are sophisticated, cultured, and well-mannered, but natural and authentic with it. Their sophistication is casual and nonchalant.
The Art of conversation: In France we enjoy exchanging ideas, nurturing a critical mind, listening to others, and defending our point of view. It is fun and inspiring.  
It can be said that we are masters of conversation.
The Art of receiving guests: Dinner parties are typically hassle-free. You will not find the host stuck in the kitchen, but enjoying an apéritif with the guests, before sharing the rest of the menu with them.
You know what is funny about all this? French people sitting in a café, debating and spending hours à refaire le monde autour d'un verre (putting the world to rights over a drink) would certainly not agree on the definition of Art de Vivre. At least for the sake of debating.