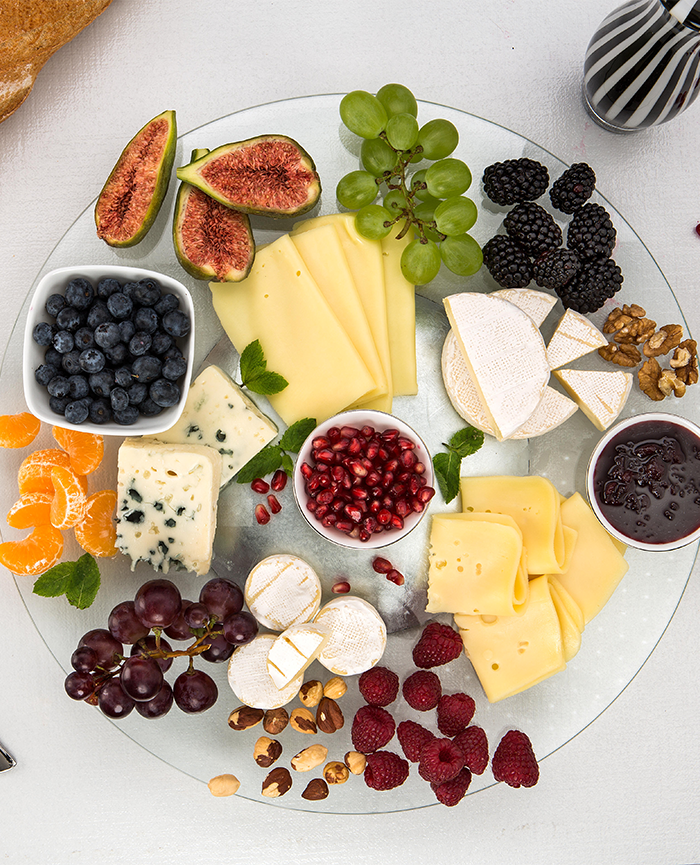 There comes a time when you feel the urge to find new tastes and combinations. To experiment with the cheeses you love already or taste new varieties.
We have the perfect solution: A CHEESE TASTING EVENT!
Pop down to the shops, pick up the ingredients you need, then call your friends and family over for a sensory experience you will all enjoy.
Here is a list of pairings:
ILE DE FRANCE BRIE CHEESE PAIRINGS: Always go with apple wedges, figs, mushrooms, blueberry jam and nut bread. Serve Burgundy from the Côte Chalonnaise, Côte de Beaune, Pomerol, Saint-Émilion, or a fresh hoppy ale.
ILE DE FRANCE CHAVROUX PAIRINGS: Chop up some fresh cucumber, radishes, pears or red fruits and serve with rustic bread or baguette. Chilled white wines like Sauvignon go well with this pairing.
BEST ILE DE FRANCE CHÈVRE IDEAS: Pears, figs, tomatoes, basil, leek, black radishes… not forgetting the garlic bread! For drinks, bring out a Cabernet Sauvignon or cherry juice and lemonade.
ILE DE FRANCE ROQUEFORT MUST HAVES: Serve with warm baguette or nut bread and pears or grapes. Sweet wines (like Jurançon and Sauterne) work wonders with this setup.
ILE DE FRANCE CAMEMBERT IDEAS: Apple wedges and country rustic bread are your best bet. For beverages you could serve Pomerol, Saint-Émilion, Pinot Gris or a fresh hoppy Ale.
So what are you waiting for?