Ile de France slices are the only natural cheese slices made with fresh milk that will elevate any sandwich experience with their unique taste and texture combination.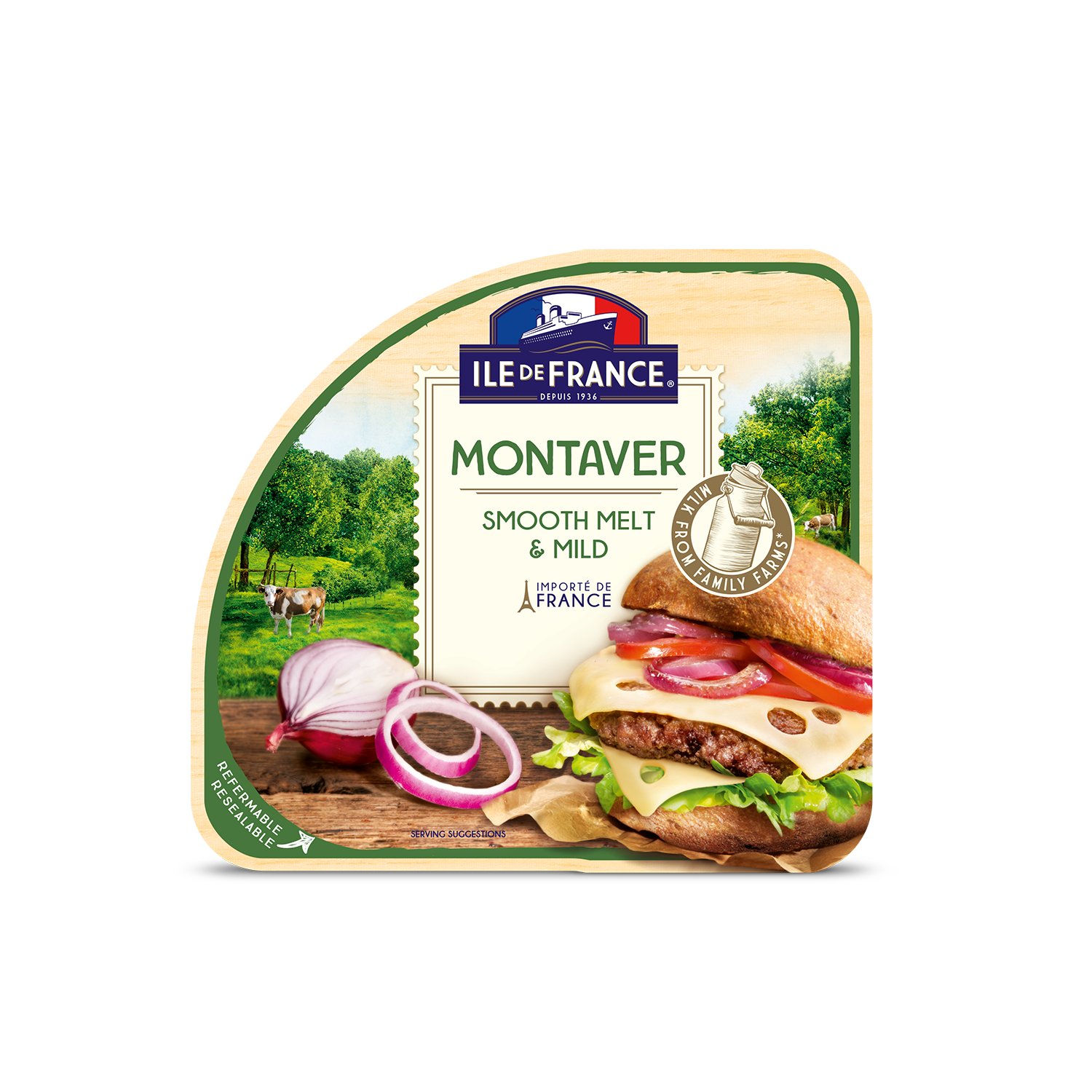 Place of manufacture:
Pays de la Loire, Château-Gontier
Flavour profile:
Ile de France Montaver Slices smoothly melts when heated thanks to a delicate pressing. It has a full flavor and a fruity taste
Ingredient List:
PASTEURIZED COW'S MILK, salt, cultures, rind colouring: Beta-carotene plain caramel, microbial rennet.