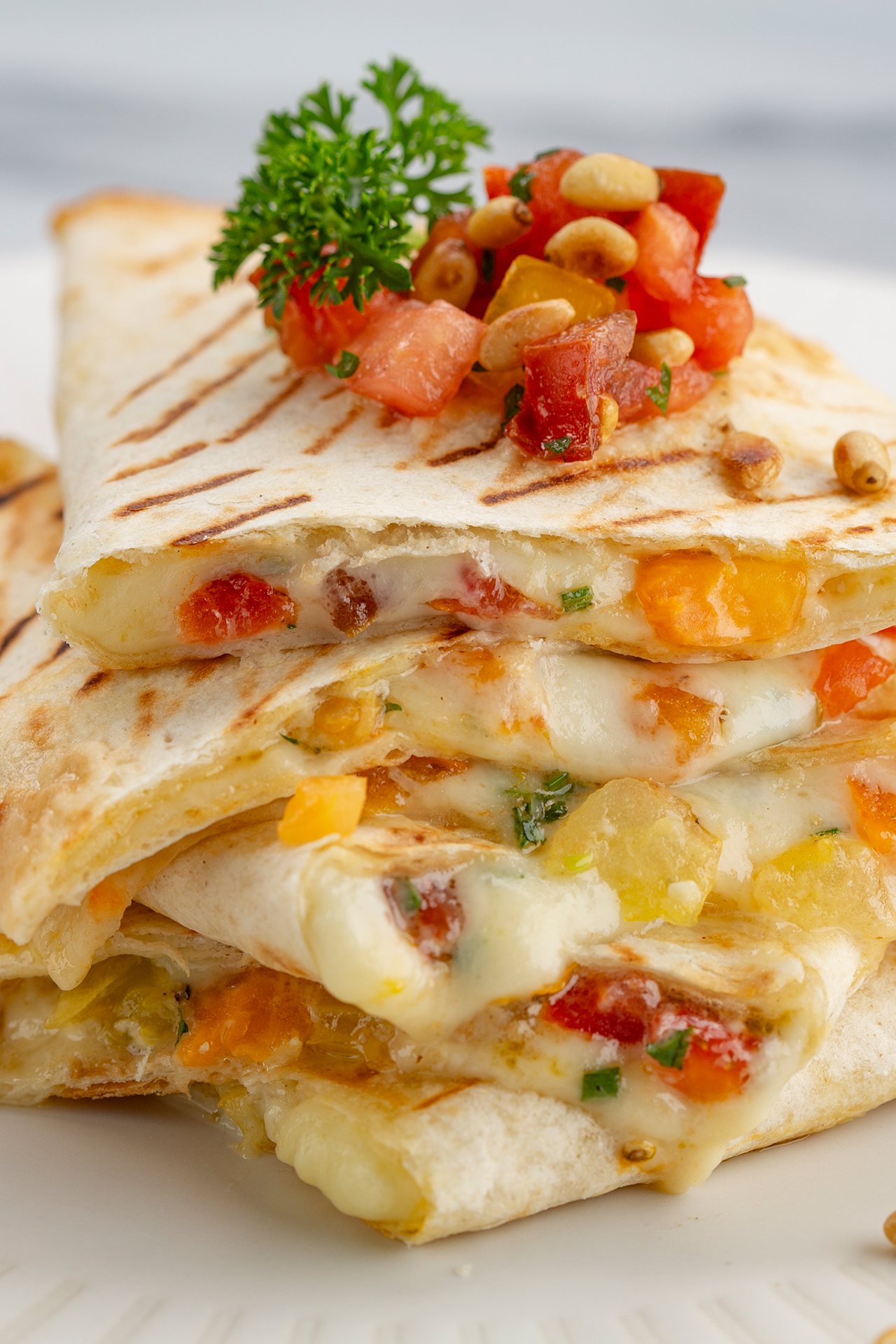 Ingredients:
350 g Ile de France Montaver Slices (12 oz)
8 20-cm (8 in) flour tortillas
Tomato salsa
1 bunch fresh basil, leaves picked
35 g pine nuts (1 ¼ oz), toasted
4 tsp. olive oil
½ tsp. salt
½ tsp. freshly ground black pepper
Preparation:
1. Heat the grill to medium.
2. Arrange 4 tortillas on a cutting board. Put the Montaver slices and tomatoes on the tortillas, leaving a 2.5 cm (1 in) border empty.
3. Season with salt and pepper and top with the remaining tortillas.
4. In a medium bowl, combine basil, pine nuts, oil and a pinch of salt. Set aside.
5. Cook the quesadillas until the Montaver slices melt and the tortillas are crisp and golden, about 2 min per side.
6. Immediately cut the quesadillas into wedges and serve.
Discover our Montaver 150 g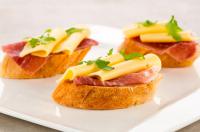 Ile de France slices are the only natural cheese slices made with fresh milk that will elevate any sandwich experience with their unique taste and texture combination.
Read more