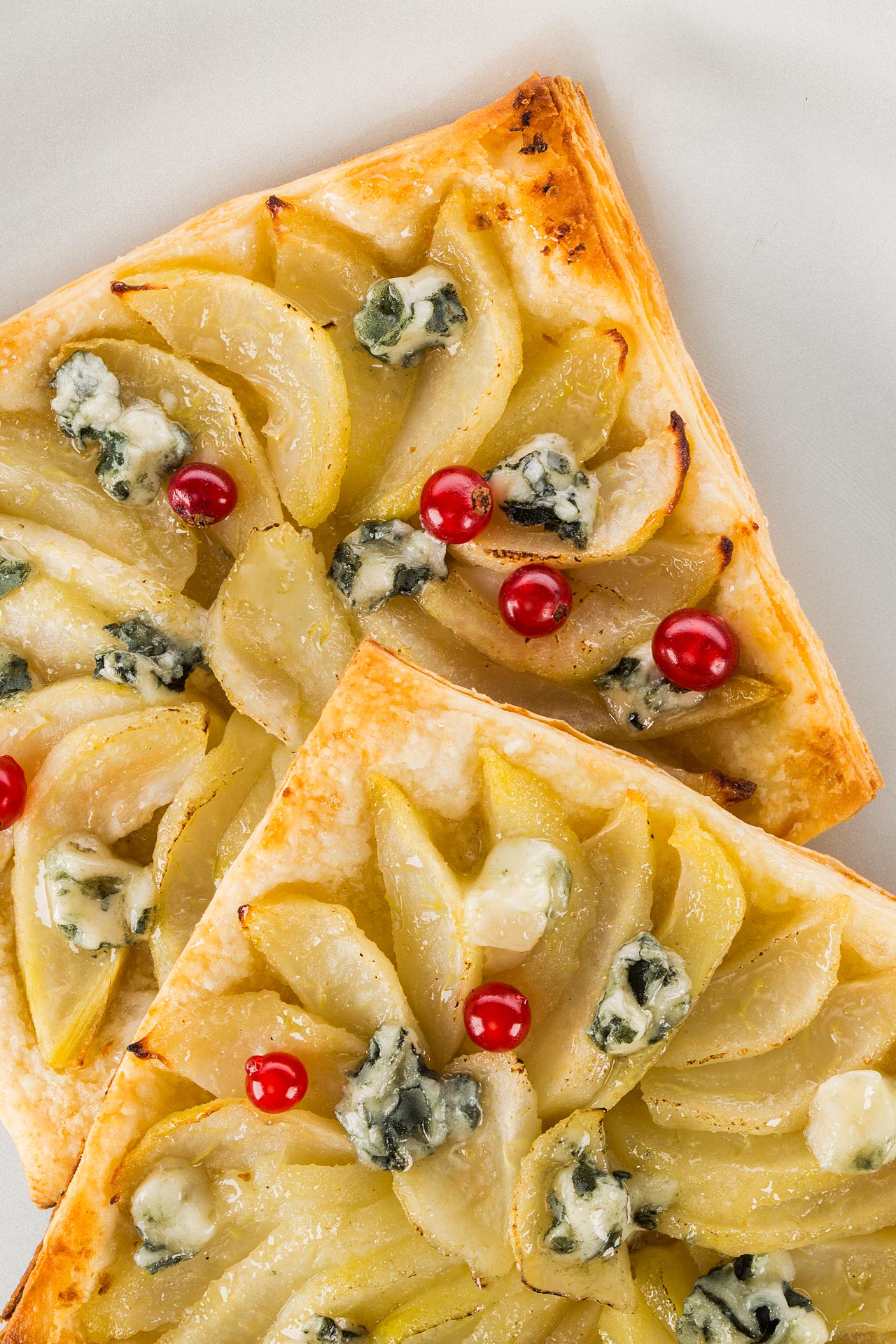 Ingredients:
80 g Ile de France Roquefort (3 oz)
2 rolls of puff pastry
2 pears
40 g sugar (1 ½ oz)
60 g butter (2 oz)
40 g red currant (1 1/2 oz)
Orange zest 
Preparation:
1. Preheat the oven to 180 °C (350 °F). 
2. Peel the pears and cut them into thin slices.
3. Melt the butter in a small pan. Add the sugar and the pears. Caramelize the pears gently. 
4. Spread the pastry and put it on a baking sheet. 
5. Cover with the caramelized pears. Bake for 15 min.
6. Remove the tart from the oven, cover it with pieces of Roquefort and decorate with red currant.
7. Serve hot with a salad. 
Discover our Roquefort 100 g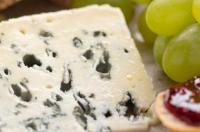 Ile de France Roquefort is made according to the artisanal tradition of Roquefort (AOP) with a crumbly yet unexpected creamy texture
Read more