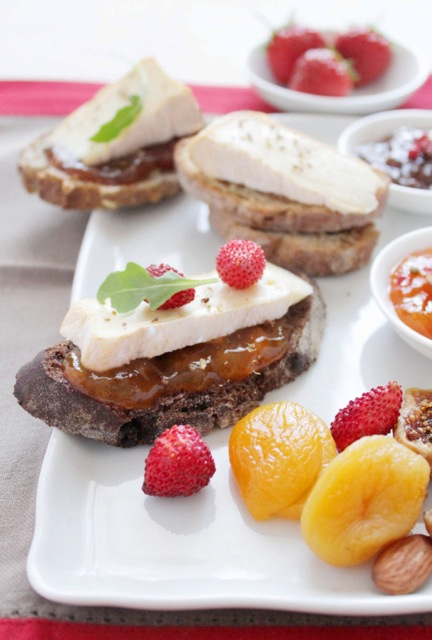 Ingredients:
1 Ile de France Petit Camembert (4 ½ oz)
25 g walnuts (1 oz)
25 g dried apricots (1 oz)
25 g dried figs (1 oz)
25 g fig jam (1 oz)
3 slices rustic bread
3 slices wholemeal bread
3 slices walnut bread
Preparation:
1. The cheese: we recommend you remove your Petit Camembert from the fridge 30 min before serving to maximise its softness and gourmet flavour.
2.  Bread choice: you can use several different breads such as walnut bread, rustic or granary. Cut slices and toast in the oven.
3. Accompaniments: we recommend raisins, dried figs, dried apricots, walnuts and several flavours of jam such as apricot and fig.
Discover our Petit Camembert 125 g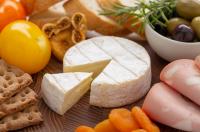 Ile de France Petit Camembert is a genuine soft cheese with the right taste whenever you buy it: stable, mild taste, soft and mild texture and the thinnest rind ever
Read more