"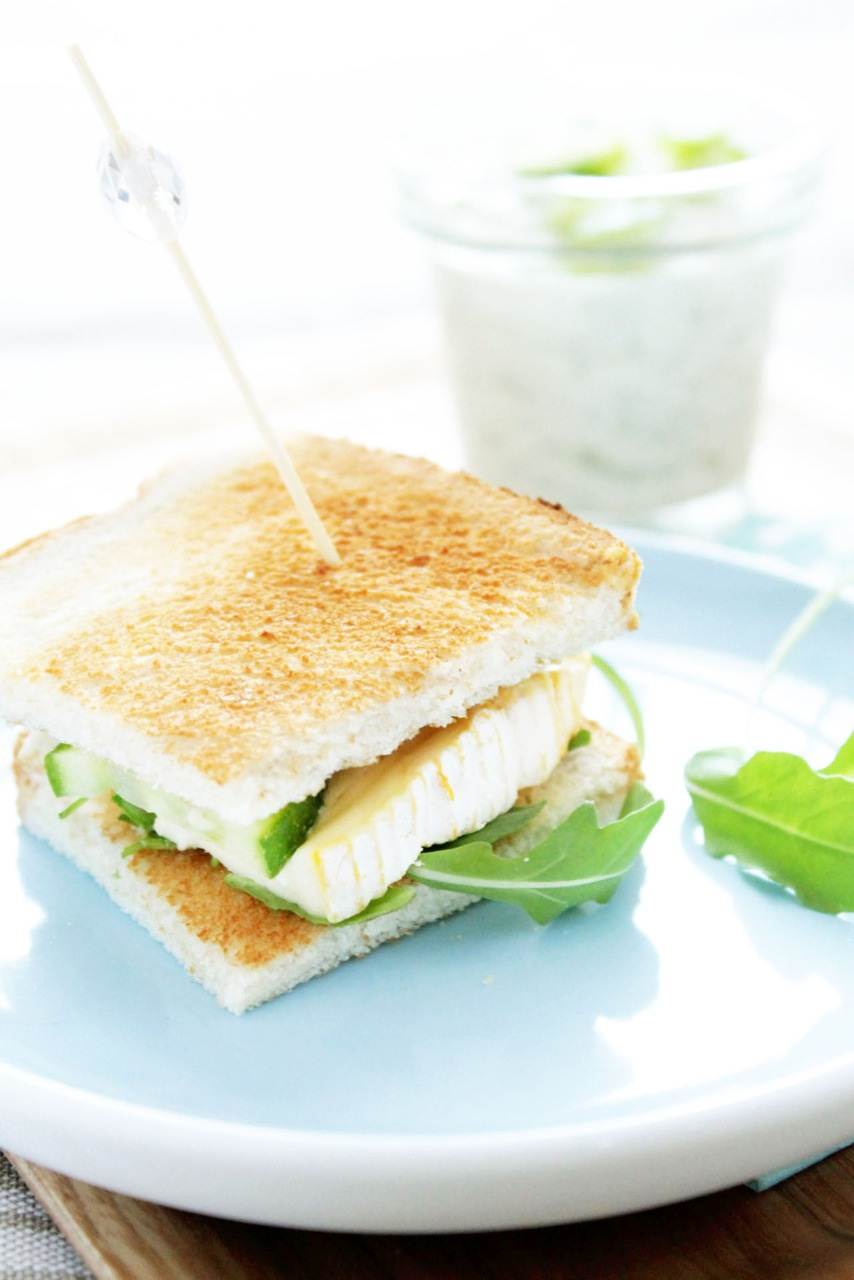 Ingredients:
300g Petit Camembert ILE DE FRANCE®
6 slices of bread with the crusts removed
1 cucumber
2 Greek yogurts
1 lettuce
1 pinch of salt
1 pinch of ground pepper
1 bunch of chives
Preparation:
A balanced meal | Inexpensive meal
Having drinks with friends? Surprise them with an irresistibly tasty sandwich! Try the ILE DE FRANCE® Petit Camembert and tzatziki sauce Mini sandwich.
Preheat the grill or use a toaster.
Toast the bread then cut into rectangles or triangles as you prefer.
Cut a few slices of cucumber and cut the lettuce leaves in two.
Place the lettuce, cheese and cucumber between the slices of toast and pierce with a skewer to hold the sandwich together.
For the sauce:
Cut the rest of the cucumber into small cubes, chop up the chives
and mix everything in with the yogurts.
Add salt and pepper.
Coat the mini-club sandwiches in the sauce before serving!
Discover our Petit Camembert 125g
Thanks to unique technology and packaging, ILE DE FRANCE® cheeses retain all their taste and freshness after ripening: always fresh and ready to eat! Beneath its ivory-coloured rind, ILE DE FRANCE®...
Read more