"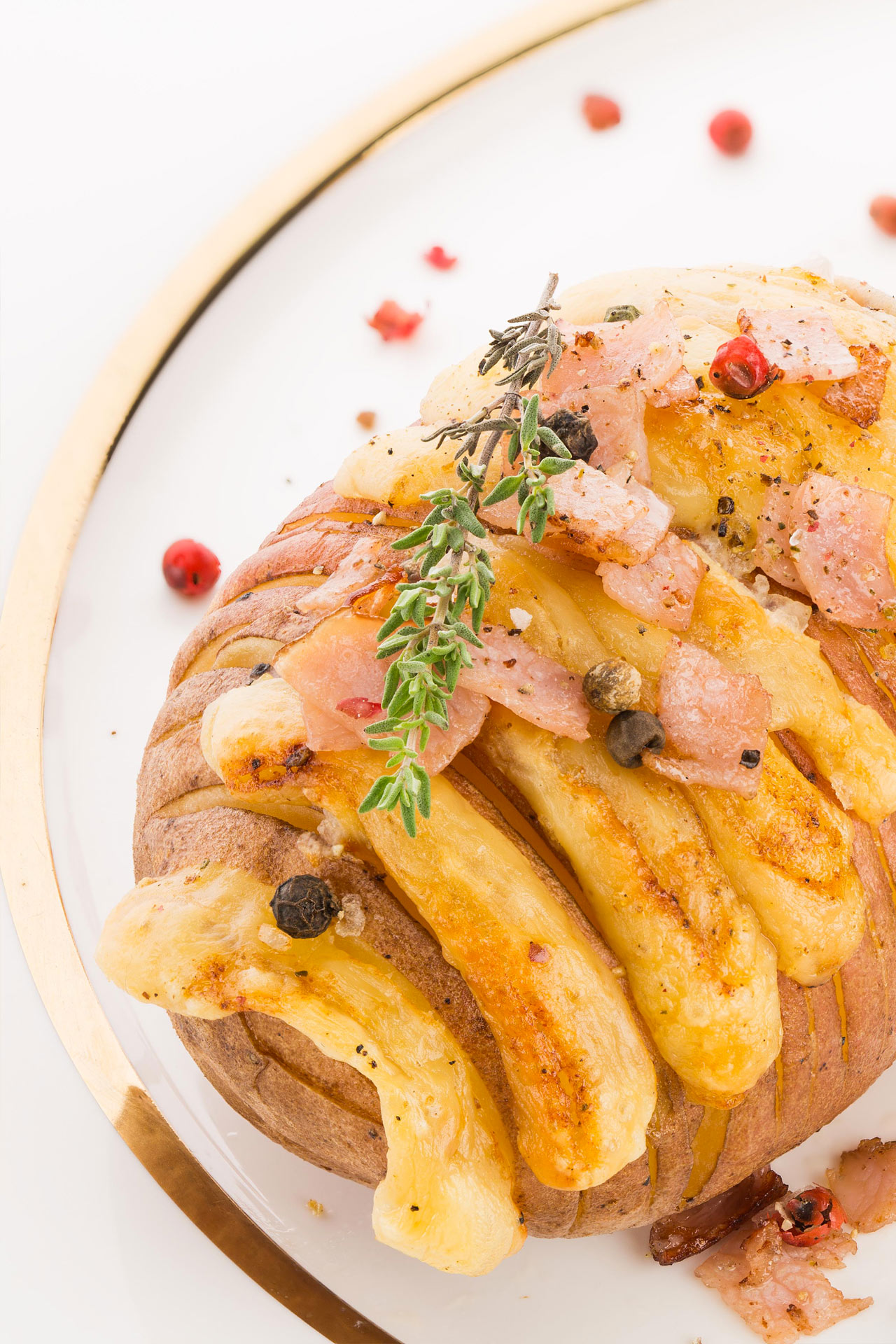 Ingredients:
Large potatoes
Butter
Ile de France Charmidor slices
Herbs (like rosemary , thyme…)
Fresh cream
Grated cheese
Cooked meats
Olive oil
Salt & pepper
Preparation:
Preheat the oven to 200°C.
Cut thin slices across the width of the potato, without going all the way. For that, do not hesitate to use wooden spatulas, placed on each side of the potato, to maintain it and avoid cutting the potato entirely. Season with salt and pepper.
Insert slices of Ile de France Charmidor and butter alternately into each slot. Sprinkle with aromatic herbs and add a drizzle of olive oil. 
Bake for 45 minutes.
As soon as you take the potato out of the oven, put a little fresh cream, sprinkle with grated cheese and cold cuts like bacon. Put back in the oven for 10 minutes while keeping an eye on it.
Serve hot. 
Discover our Charmidor 150g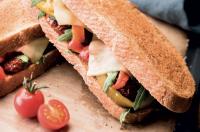 The Ile de France Charmidor slices are characterized by their intense creaminess and tenderly melting texture.
Our master cheesemakers obtain the unique taste and aspect of Charmidor thanks t...
Read more