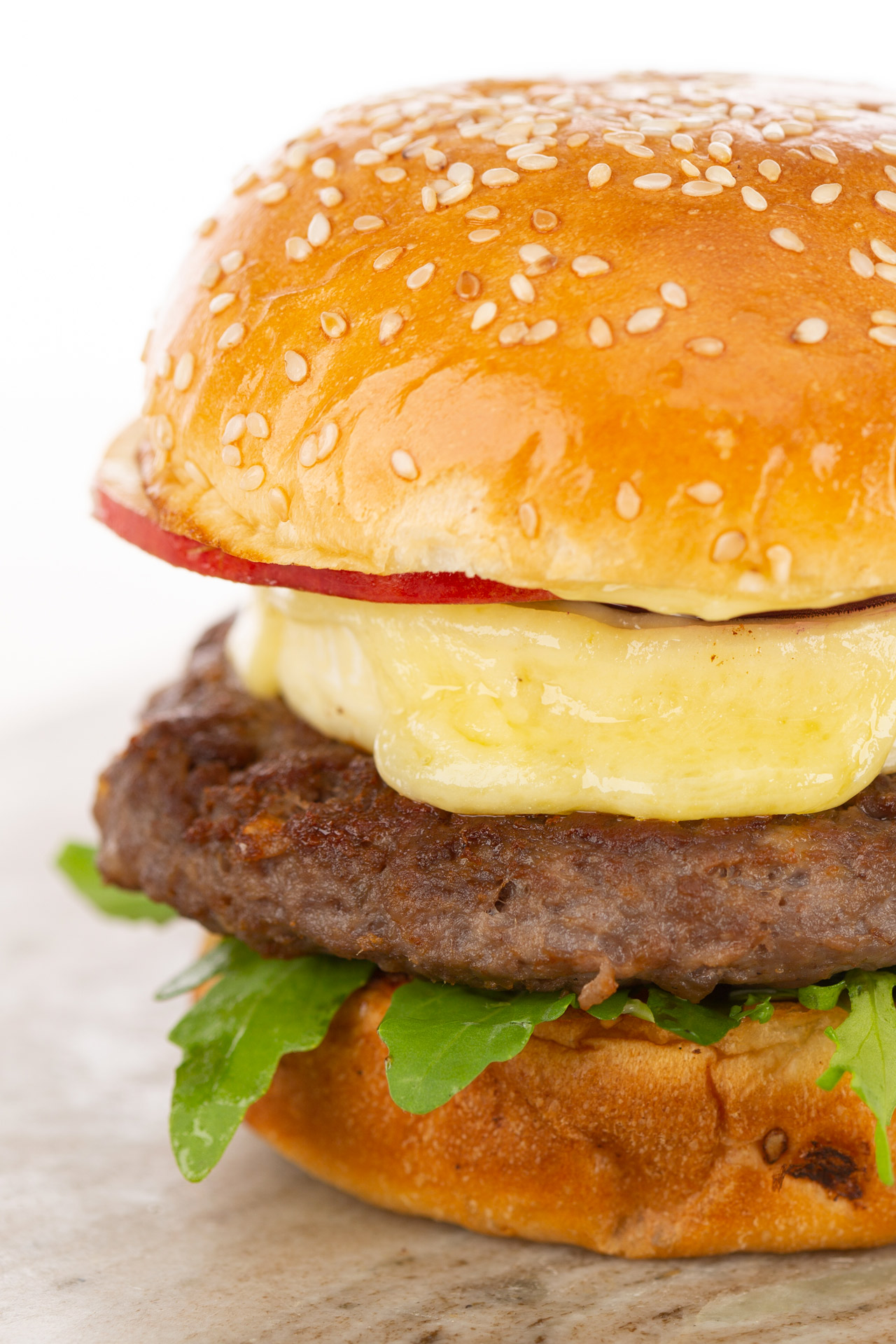 Ingredients:
4 home-baked burger buns
10 g butter (½ oz)
100 g Ile de France Petit Brie (3 ½ oz)
4 handfuls of rocket
A sprinkle of balsamic vinegar
1 and a half apple
4 minced steaks
4 tbsp. light and sweet mayonnaise
A pinch of salt and pepper
Preparation:
1. Wash the apple and cut it into thin slices.
2. Season the rocket to taste with balsamic vinegar.
3. Cut the buns into halves.
4. In a frying pan, heat the butter and fry the soft part of the bun for 2 min on medium heat until golden and set aside.
5. Season the steaks with salt and pepper and fry them in a frying pan over high heat to sear them. 
6. Cut the Petit Brie into thick slices.
7. After frying, place the Petit Brie on top of the steaks. Lower the heat and cover the pan. Let the cheese melt for 2 min.
8. Spread the mayonnaise onto the buns and place 2 thin slices of apple on top. Add the balsamic rocket, the steak with melted Petit Brie. Put a few more slices of apple and top with the other half of the bun.
Discover our Petit Brie 125 g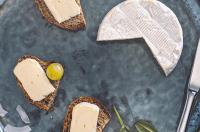 All the pleasure of a Brie in a 125g format. Ile de France Petit Brie has with the right taste whenever you buy it: stable, authentic yet mild Brie flavor and an extra creamy texture with a firm hea...
Read more