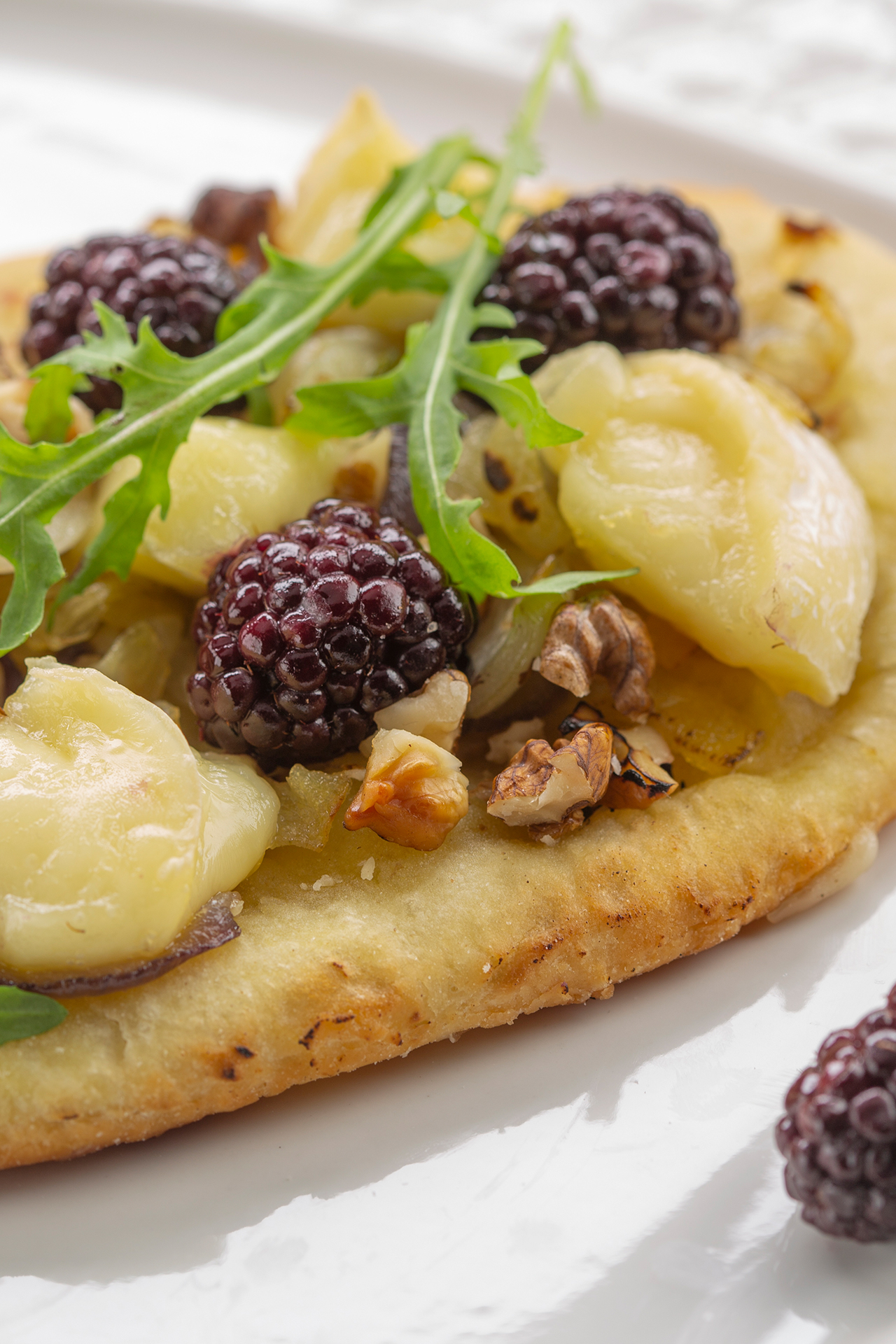 Ingredients:
125 g Ile de France Brie au Bleu (4 ½ oz)
30 g butter (2 tbsp.)
1 large onion sliced
1 ready to bake pizza dough (450 g / 16 oz)
1 tbsp. extra virgin olive oil
125 g chopped walnuts (4 ½ oz)
170 g fresh blackberries (6 oz) cut in half
75 g fresh arugula (3 oz) 
2 tsp. balsamic vinegar
Salt and fresh ground pepper
Preparation:
1. Preheat oven to 220 °C (425 °F).  
2. Divide the dough into 6 pieces. Cover 3 pieces with plastic wrap while working with the remaining dough. Press each piece into a 15-20 cm (6-8 inch) round. Don't knead the dough or overwork it.
3. Place the three mini-pizzas on a piece of parchment paper set on a pizza peel or rimless baking sheet.
4. Brush the edges with olive oil, then top each with pieces of Brie au Bleu, caramelized onions, walnut pieces and blackberries, cut side down.
5. Bake for 12-14 min or until golden brown. Repeat with the remaining pizza dough.
6. Just before serving, sprinkle each pizza with a little salt, fresh ground black pepper, arugula and a drizzle of balsamic vinegar. Serve immediately.
Discover our Brie au Bleu 125 g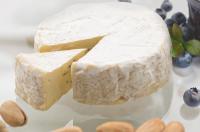 With its subtle blue hint, Ile de France Brie au Bleu is the perfect combination between the softness of Brie and the character of a blue cheese. A genuine soft cheese with the right taste whenever...
Read more