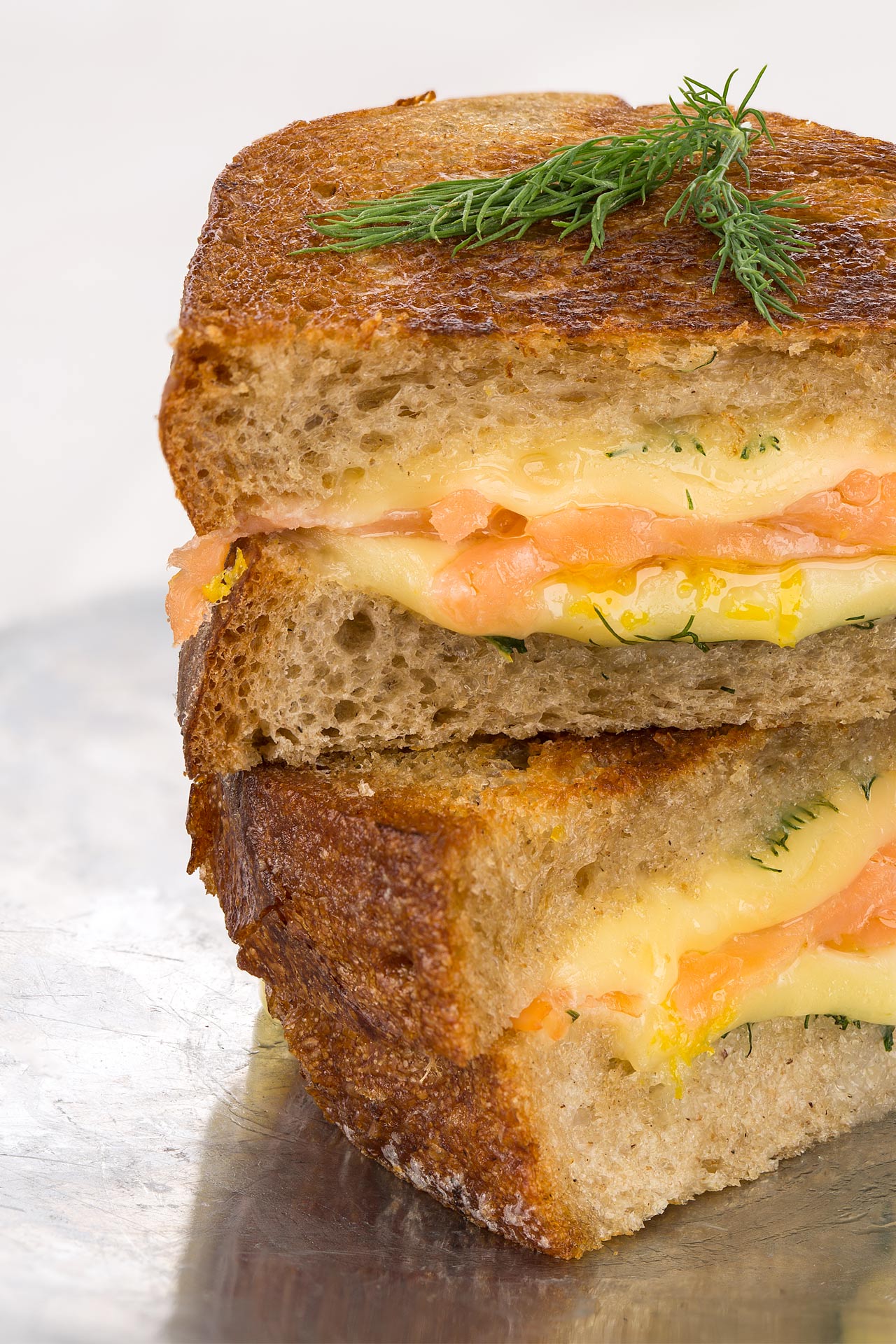 Ingredients:
8 slices of bread
Smoked salmon slices 
8 Ile de France Charmidor Slices
1 zest of lemon 
2 tbsp. chopped dill
60 g butter for frying (2 tbsp.)
Preparation:
1. Put Charmidor slice on one half of the bread slices, add sliced smoked salmon, a pinch of lemon zest and dill, then add another Charmidor slice and top with the other half of bread slices.
2. Melt the butter in a large frying pan over medium heat.
3, Add the croques and fry until the cheese has melted and the bread gets a golden colour (about 3 min on each side).
4. Cut in half and serve!
Discover our Charmidor 150 g
Ile de France slices are the only natural cheese slices made with fresh milk that will elevate any sandwich experience with their unique taste and texture combination.
Read more