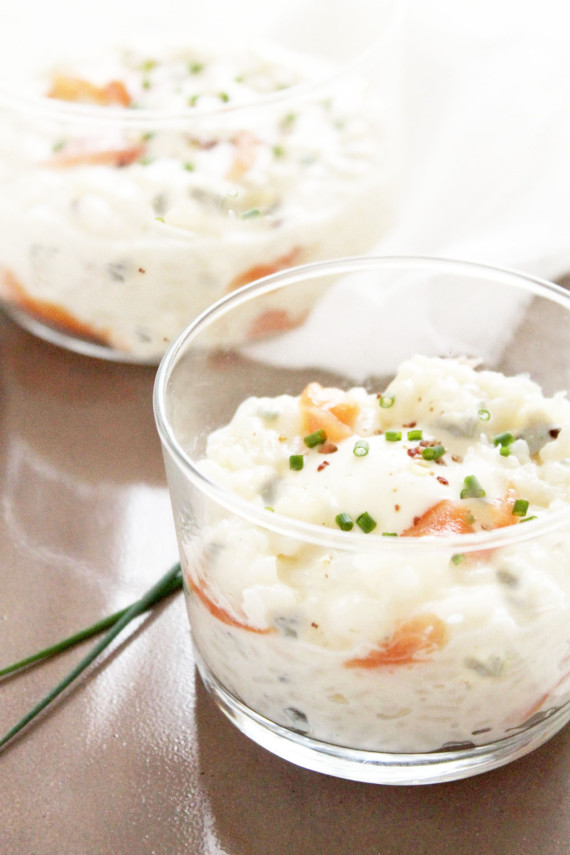 Ingredients:
• 250 g Ile de France Roquefort (9 oz)
• 220 g risotto rice (8 oz)
• 160 g smoked salmon (5.5 oz)
• 75 cl vegetable stock (25.5 fl oz)
• 30 g butter (1 oz)
• 1 onion
• 15 cl dry white wine (5 fl oz)
• Olive oil
Preparation:
1. Heat the stock in a saucepan.
2. Peel and finely chop the onion.
3. Brown in a pan with olive oil. Add the rice, coating it with the olive oil.
4. Pour in the white wine and cook on high heat for 5 min then gradually stir in the stock, until it has all been absorbed (around 18 min cooking time).
5. Meanwhile cut up the Roquefort and the smoked salmon into small pieces.
6. Once the rice is cooked, remove from heat, add the cold butter cut into pieces, the smoked salmon and the Roquefort.
7. Mix with a spatula to ensure the rice is well coated. Serve straight away.
Discover our Roquefort 1.3 kg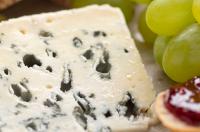 Ile de France Roquefort is made according to the artisanal tradition of Roquefort (AOP) with a crumbly yet unexpected creamy texture
Read more