"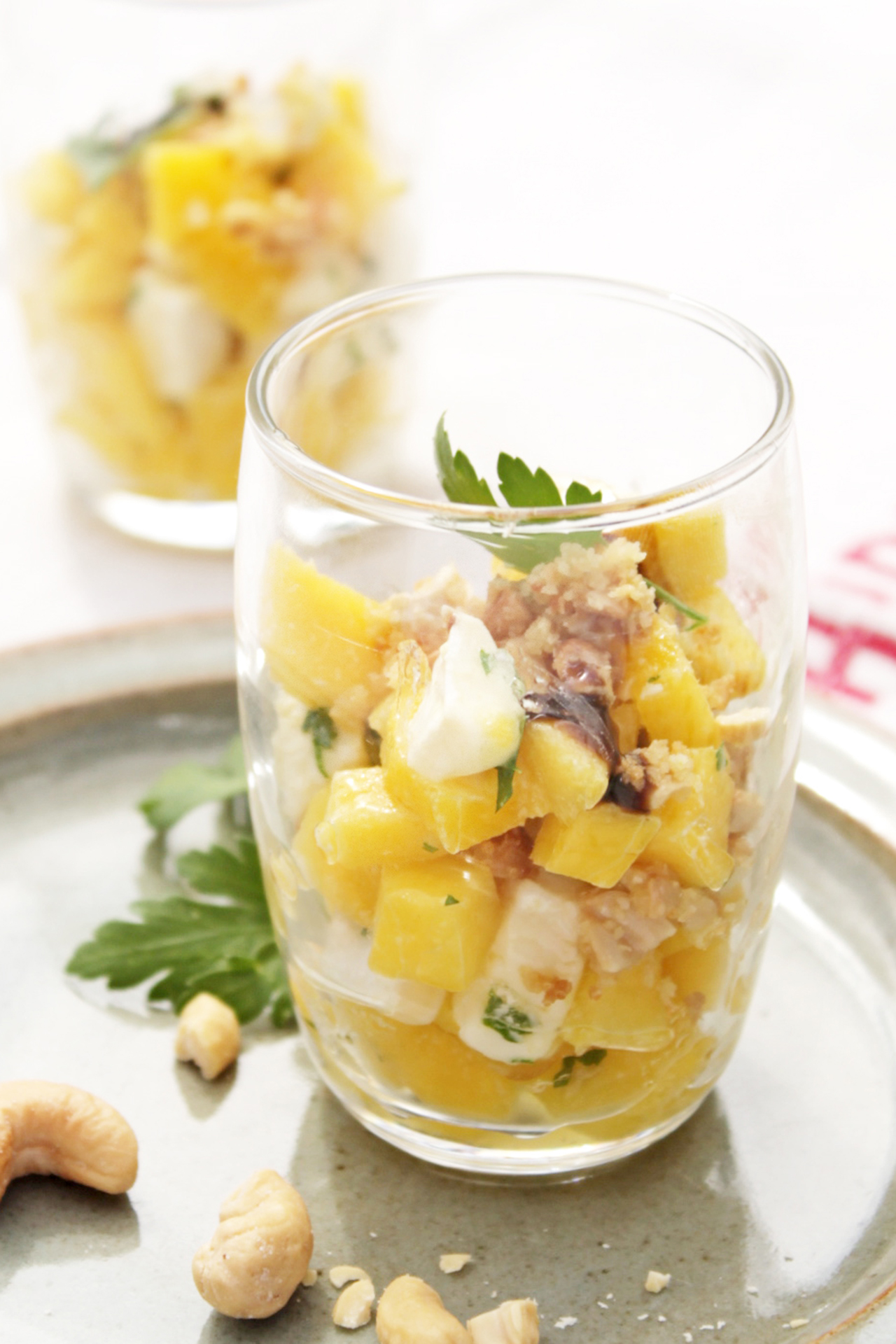 Ingredients:
• 500g mango
• 200g Petit Camembert ILE DE FRANCE®
• 50g breadcrumbs
• 50g parmesan
• 50g cashew nuts
• 30g butter
• 1 pinch of fine salt
• 1 pinch of Cayenne pepper
• 2 tbsp chopped flat parsley
• 2 tbsp olive oil
• 2 tbsp balsamic vinegar
• 1 tsp honey
Preparation:
A balanced meal | Inexpensive meal
A surprising sweet & sour combination to highlight the diced Petit Camembert ILE DE FRANCE®. This gorgeous treat is ideal for an exotic aperitif snack!
CRUMBLE MIX:
Crush the cashew nuts then using your fingers, mix in the chilled diced butter, parmesan and breadcrumbs.
Bake at 180°C for 3-4 mins. Crumble and allow to cool.
TARTAR:
Finely dice the mango and Petit Camembert ILE DE FRANCE® and chop the parsley. Mix.
Prepare the sauce with the honey, balsamic vinegar and olive oil, then mix together with the tartar. Season with salt and Cayenne pepper.
Arrange in small glasses and sprinkle with the crumble.
Discover our Petit Camembert 125g
Ile de France Petit Camembert is a genuine soft cheese with the right taste whenever you buy it: stable, mild taste, soft and mild texture and the thinnest rind ever
Read more