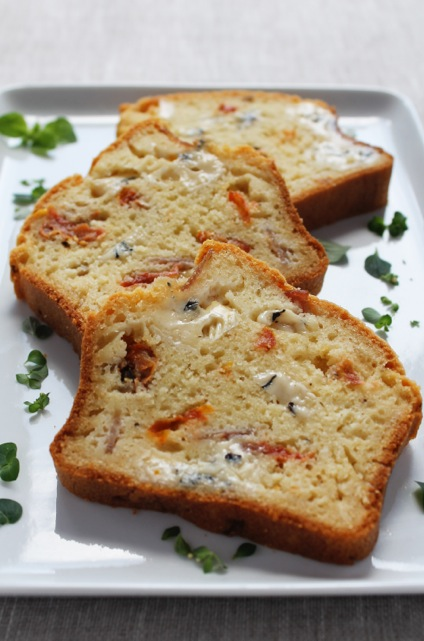 Ingredients:
220 g Ile de France Brie au Bleu (8 oz)
220 g flour (8 oz)
120 g cooked ham (4 oz)
4 eggs
40 g butter (1 ½ oz)
20 cl milk (7 fl oz)
1 pinch of ground pepper
1 pinch of salt
8 g baking powder (½ oz)
10 cl olive oil (3 ½ oz)
12 olive-oil marinated sun-dried tomatoes
Preparation:
1. Preheat the oven to 160 °C (320 °F).
2. Dice the Brie au Bleu and cut the ham into small pieces. Coarsely chop the tomatoes.
3. Warm the milk, oil and 40 g (1 ½ oz) of butter in a saucepan.
4. Grease a large cake tin and line it with greaseproof paper.
5. Pour the flour into a bowl. Add the baking powder, eggs, salt and pepper.
Mix, then add the milk, oil and butter. Proceed by adding the Brie au Bleu, ham and tomatoes.
6. Pour the mixture into the cake tin until ¾ full.
7. Bake the cake in the oven for 40-45 min. Take the cake out, leave it until warm before turning out and serving.
Discover our Brie au Bleu 125 g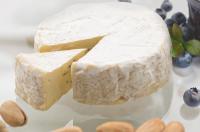 With its subtle blue hint, Ile de France Brie au Bleu is the perfect combination between the softness of Brie and the character of a blue cheese. A genuine soft cheese with the right taste whenever...
Read more