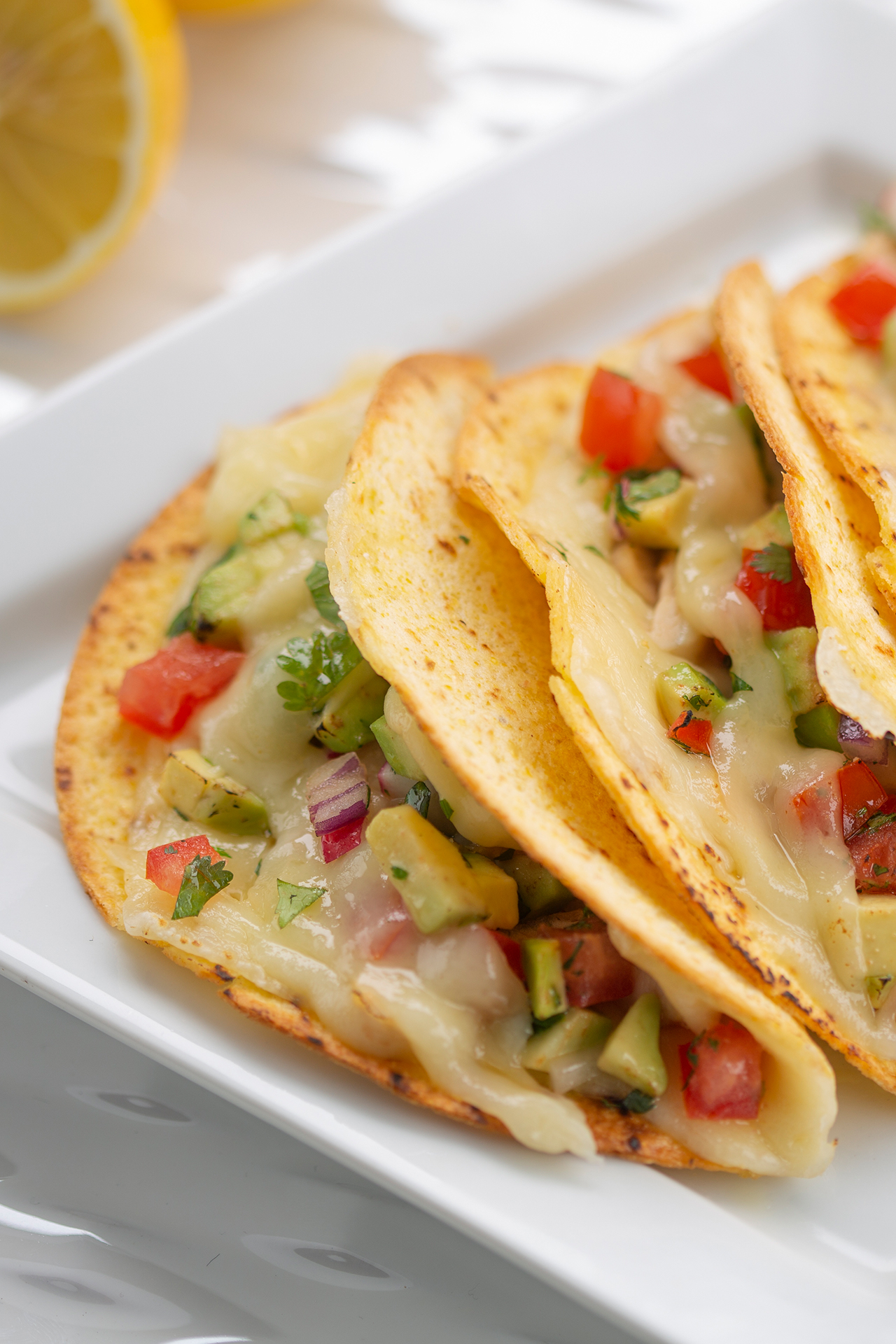 Ingredients:
300 g Ile de France Charmidor Slices (10 ½ oz)
Corn tortillas
Butter
Salsa (homemade or prepared)
1-2 avocados
Optional:
Apple
Lettuce
Strips of cooked chicken, beef or pork
Preparation:
1. Heat up the frying pan on medium high heat. When the pan is hot, lightly butter one side of a tortilla and place it in the pan, butter side down.
2. Flip the tortilla over several times until there is melted butter on both sides of the tortilla.
3. Let the tortilla sit in the hot pan until pockets of air start to form in the tortilla.
4. Add Charmidor Slices to one side of the tortilla.
5. Flip the side of tortilla without the cheese over the side with the cheese.
6. Move the folded cheese taco to one side of the pan. Add a second tortilla, lightly buttered on one side, and repeat the process.
7. To check if the taco is done, press it down with a spoon or edge of a spatula. If it gives easily, the cheese is melted, and it can be removed from the pan.
8. For the assembly phase, open each taco and add the ingredients: a slice of avocado, a slice of apple, a piece of chicken, a little bit of lettuce...
Discover our Charmidor 150 g
Ile de France slices are the only natural cheese slices made with fresh milk that will elevate any sandwich experience with their unique taste and texture combination.
Read more