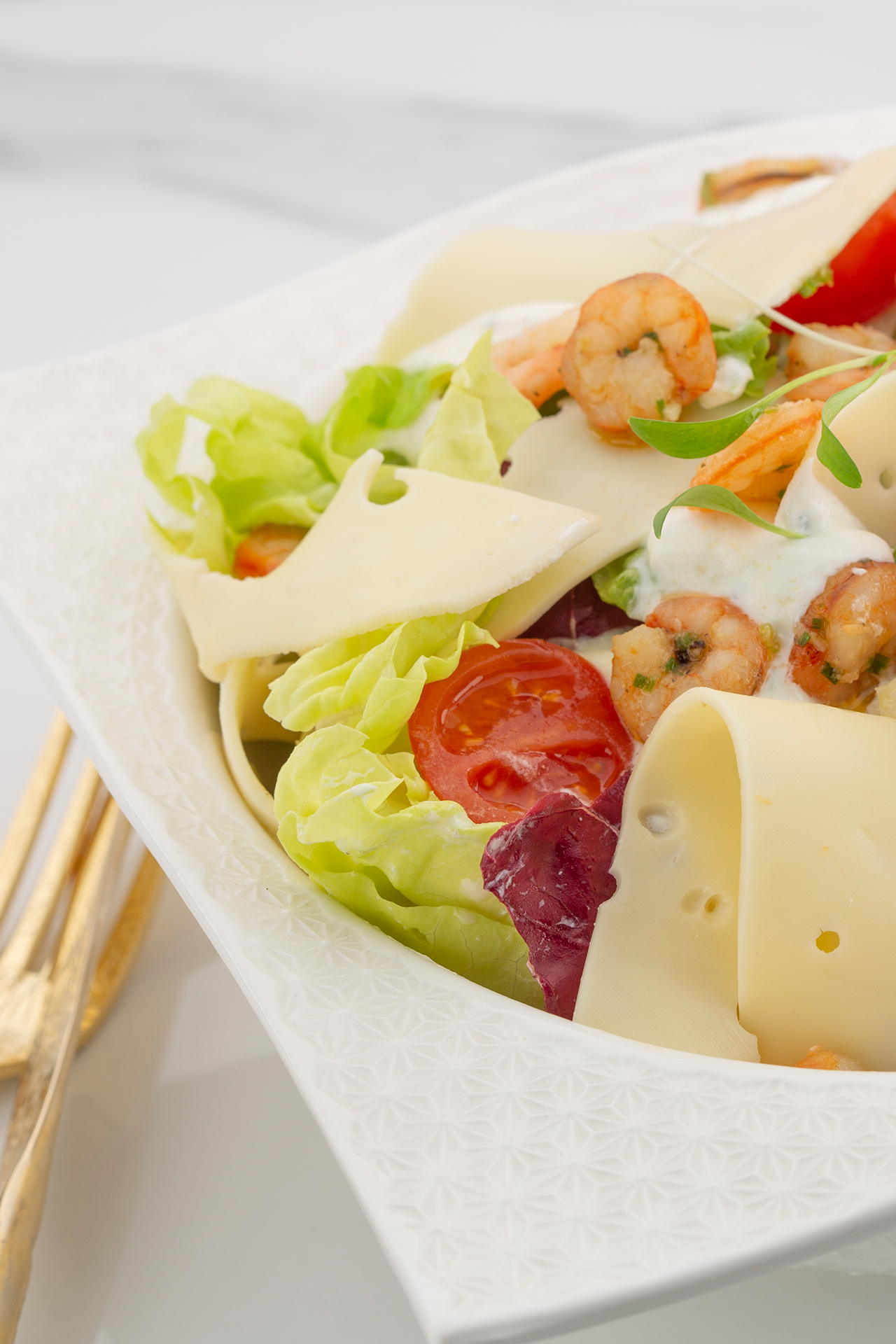 Ingredients:
100 g Ile de France Normantal Slices (3 ½ oz)
300 g cherry tomatoes (10 ½ oz)
300 g shrimps (10 ½ oz)
10 cl sour cream (6 ½ tbsp.)
1 lemon
1 iceberg lettuce
1 butter lettuce
Salt and pepper
Preparation:
1. Cut the tomatoes. Shred the salad.
2. Cut the Normantal slices into strips.
3. Mix lemon with sour cream. Add salt and pepper.
4. Mix salads, tomatoes, shrimps and Normantal cheese.
5. Place it in the refrigerator.
6. Before serving add a tablespoon of dressing to the salad.
Discover our Normantal 150 g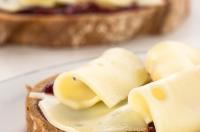 Ile de France slices are the only natural cheese slices made with fresh milk that will elevate any sandwich experience with their unique taste and texture combination.
Read more