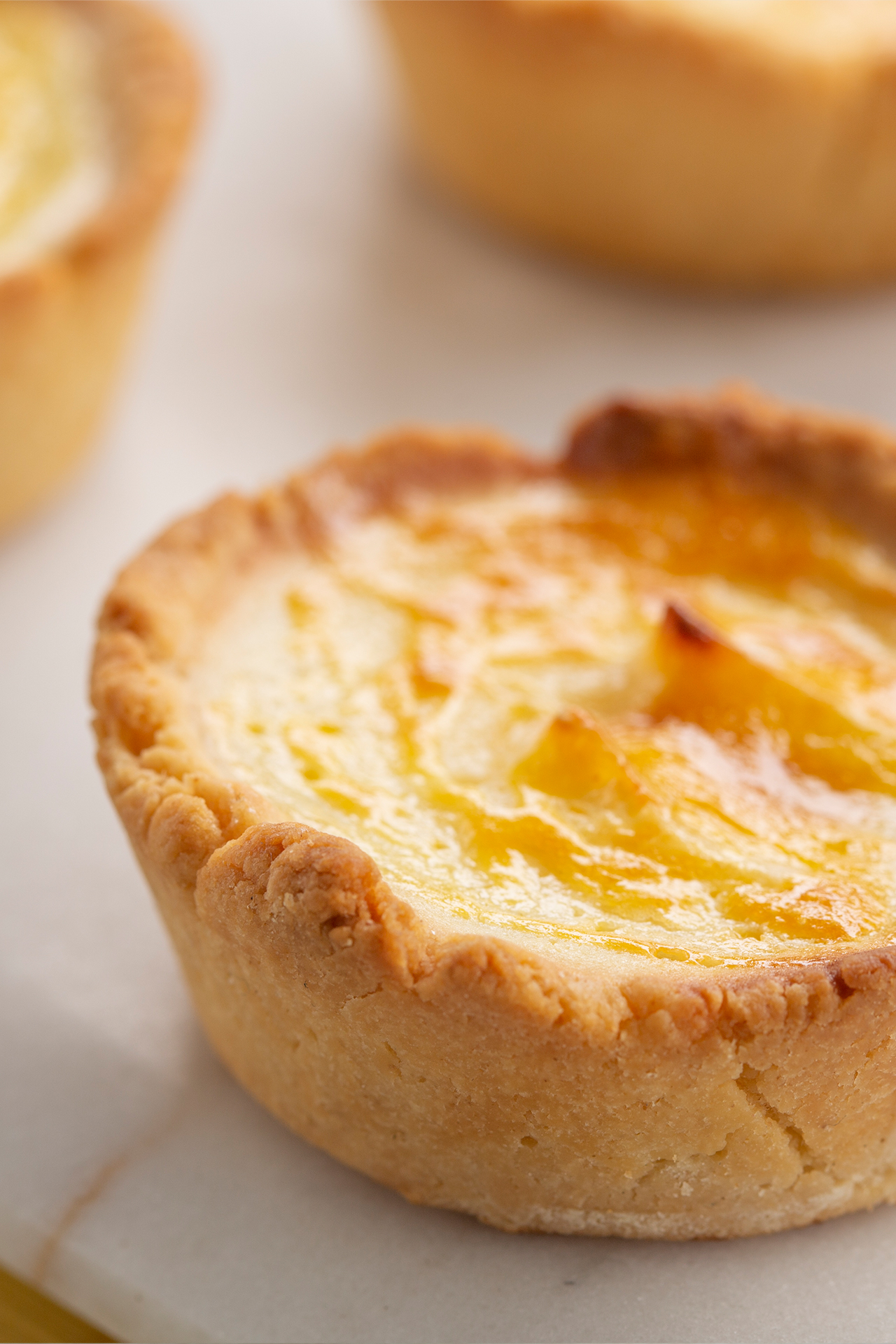 Ingredients:
250 g Ile de France Brie (9 oz)
1 pack of ready-made shortcrust pastry
150 g cream cheese (5 oz)
50 g mascarpone cheese (2 oz)
20 g parmesan cheese grated (¾ oz)
30 g salted butter (1 oz)
100 ml fresh milk (3 ½ oz)
30 g icing sugar (1 oz)
8-12 g corn starch (¼ - ½ oz)
1 egg 
1 tbsp. lemon juice 
¼ tsp. vanilla extract 
¼ tsp. sea salt (optional)
1 egg yolk for brushing on top of custard
Preparation:
1. Using bain-marie method, melt all cheese, milk and salted butter together. Keep stirring until the ingredients melt.
2. Add sifted corn starch and icing sugar. Mix till it is well-blended.
3. Add in full egg, vanilla extract and lemon juice. Mix it evenly.
4. Sieve the cheese custard to remove fine lumps. Let the custard cool down completely.
5. Preheat oven to 180 °C.
6. Roll the dough thinly. Use a knife to slice a shape for the mold.
7. Place the dough on the mould and gently press it to form the shape of the mould. Use a fork to poke holes
8. Bake the tarts for 15 min, till they turn slightly brown. Remove from the oven and place on the wire rack to cool. Once they have cooled down completely, remove the tarts from the mold.
For the Filling
1. Preheat oven to 240 °C (475 °F).
2. Fill the cheese custard into a piping bag. Pipe the custard into the tart cases.
3. Brush custard evenly with egg yolk. Bake for 6-7 min. Once baked, remove from oven and place on wire rack to cool. 
Discover our Brie 250 g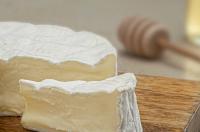 Ile de France Brie is  genuine natural soft ripened cheese. It has a creamy and mild texture with an authentic yet accessible Brie Taste with mushroom notes.
Read more