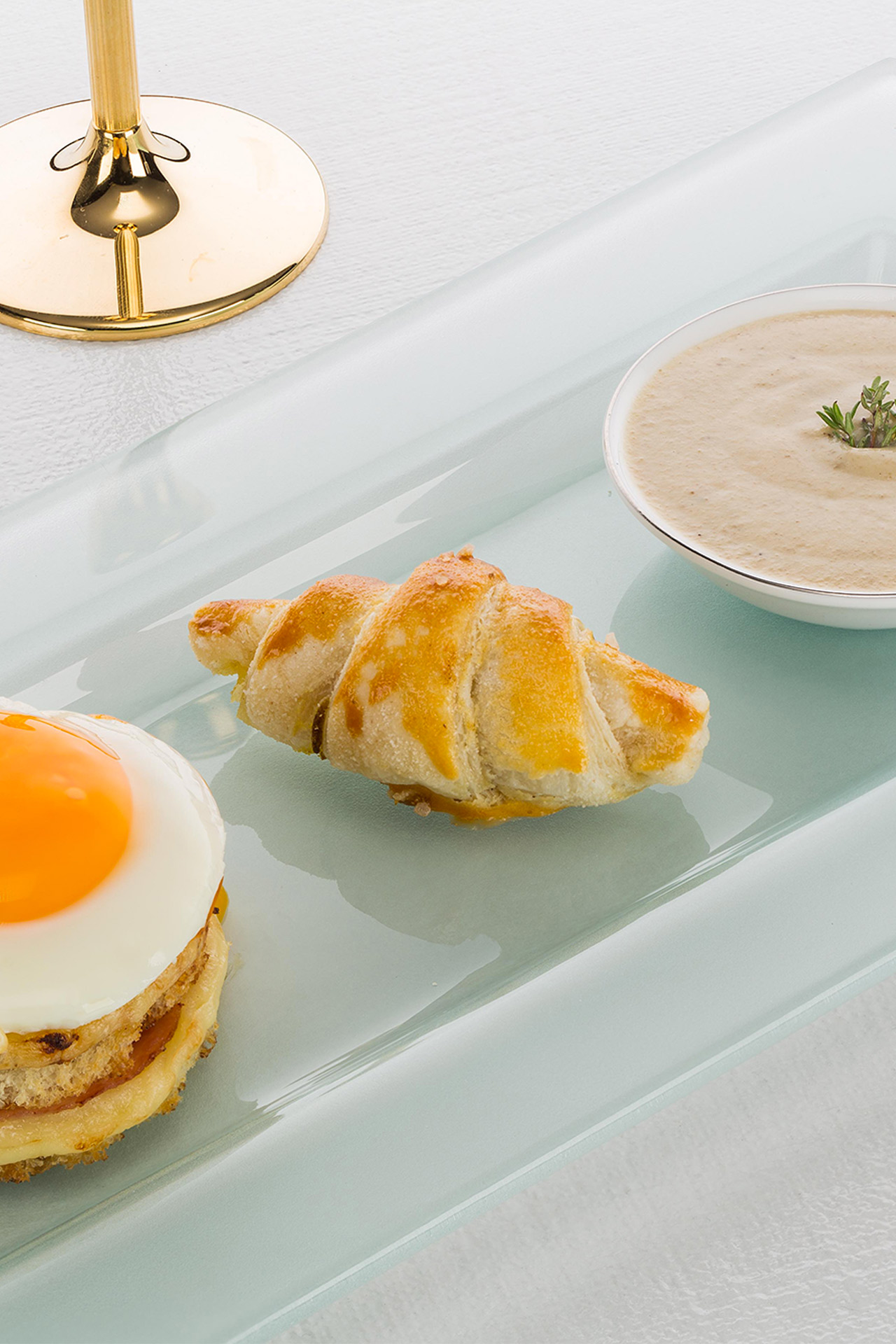 Ingredients:
Croissants with Brie and Mustard
1 puff pastry sheet
1 tbsp. traditional mustard
1 to 2 slices Ile de France Petit Brie
1 egg yolk
Croque Madame
6 slices of sandwich bread
200 g cooked ham (8 oz)
3 Ile de France Normantal Slices
3 eggs
Paris Mushroom Cream Soup
300 g mushrooms (10 ½ oz)
0.25 l water (845 fl oz)
1 vegetable bouillon
0.15 l liquid cream (507 fl oz)
Knob of butter
Preparation:
Croissants with Brie and Mustard
1. Form croissants by cutting the puff pastry sheet into small triangles.
2. Place some mustard and a piece of Petit Brie on one end of the puff pastry. 
3. Roll to form croissants. 
4. Glaze the top of the pastry with egg yolk to get a golden color once baked. 
5. Bake for 15 min at 200 °C (400 °F).
Croque Madame
1. Cut the ham, sandwich bread, and Normantal into circles using a round cookie cutter.
2. Use the bread, ham, and Normantal to make the Croque Madame. 
3. Glaze the top with egg yolk.
4. Bake for 10 min at 200 °C (400 °F). 
5. In the meantime, fry the eggs.
6. Use the cookie cutter to form circles and place them on Croque Madame.
Paris Mushroom Cream Soup ​
1. Remove the stalks from the mushrooms, slice them, and fry them in a buttered pan. 
2. Once they are done, add the water and bouillon, and bring to a boil. 
3. Blend the ingredients together, add the cream and serve.
Discover our Petit Brie 125 g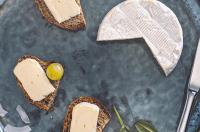 All the pleasure of a Brie in a 125g format. Ile de France Petit Brie has with the right taste whenever you buy it: stable, authentic yet mild Brie flavor and an extra creamy texture with a firm hea...
Read more