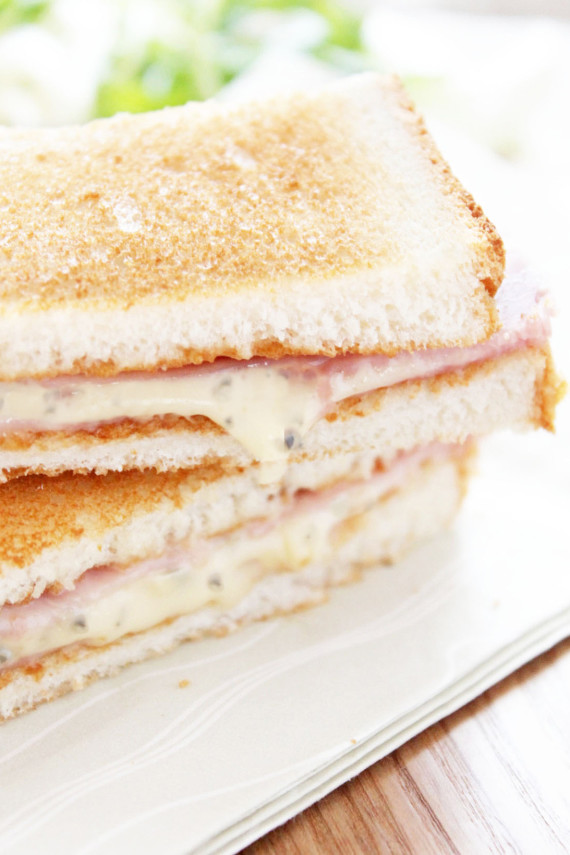 Ingredients:
200 g Ile de France Brie au Bleu (7 oz)
8 slices bread
4 slices cooked ham
60 g butter (2 ½ oz)
Preparation:
1. Preheat grill.
2. Melt the butter in a bowl in the microwave.
3. Cut the Brie au Bleu into very thin slices, cut the ham into pieces that are the same size as the slices of bread.
4. Place half the ham on 4 slices of bread then arrange the slices of Brie au Bleu and the rest of the ham on top. Place the 4 remaining slices of bread on top and press down gently.
5. Using a brush, coat both sides of each croque with melted butter.
6. Just before serving, toast the croques for 3 min on both sides under the grill.
7. Take the croques out, cut them into 3 and serve straight away.
8. Serve with small slices of tomato and rocket leaves in vinaigrette.
Discover our Brie au Bleu 125 g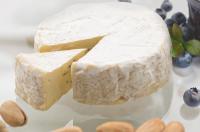 With its subtle blue hint, Ile de France Brie au Bleu is the perfect combination between the softness of Brie and the character of a blue cheese. A genuine soft cheese with the right taste whenever...
Read more