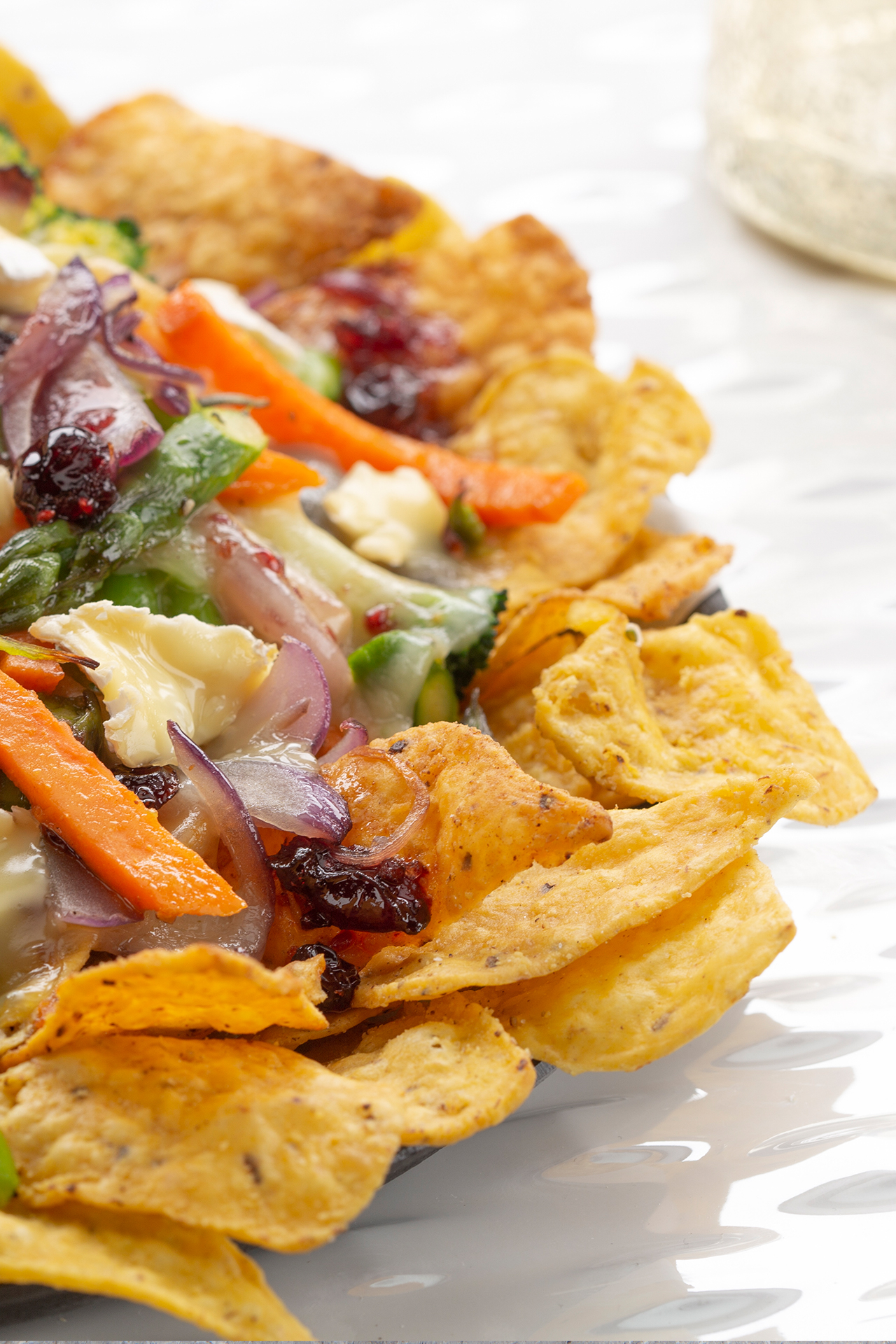 Ingredients:
Sweet Potatoes and Broccoli
1 red onion, diced
350 g broccoli (12 ½ oz)
1 large carrot, cut julienne
1 large sweet potato, peeled and diced
30 ml olive oil (2 tbsp.)
2 tsp. chopped fresh rosemary
1 tsp. garlic powder
Salt and freshly ground black pepper
Nonstick spray
Nachos
250 g Ile de France Brie au Bleu (9 oz)
Tortilla chips, as needed
120 g cranberries (4 oz)
Freshly ground black pepper
Fresh parsley, for serving
Preparation:
1. Preheat the oven to 200 °C (400 °F).
2. Lightly grease a baking sheet with nonstick spray.
3. Spread the onion and sweet potatoes on the baking sheet and drizzle with olive oil. Season with rosemary, garlic powder, salt and pepper.
4. Bake until the sweet potatoes are tender and beginning to brown (12-15 min).
5. Add the broccoli to the baking sheet and toss well to combine.
6. Return the baking sheet to the oven until the vegetables are golden brown (7-10 min).
7. Arrange the tortilla chips in an even layer in a large skillet.
8. Top the chips with 3/4 of the vegetables.
9. Cut the Brie au Bleu into slices and add on top and then finish with the remaining vegetable mixture and cranberries.
10. Transfer the skillet to the oven and bake until the cheese is melted.
11. Remove the skillet from the oven and serve immediately, garnished with freshly ground black pepper and parsley.
Discover our Brie au Bleu 125 g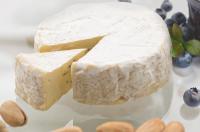 With its subtle blue hint, Ile de France Brie au Bleu is the perfect combination between the softness of Brie and the character of a blue cheese. A genuine soft cheese with the right taste whenever...
Read more