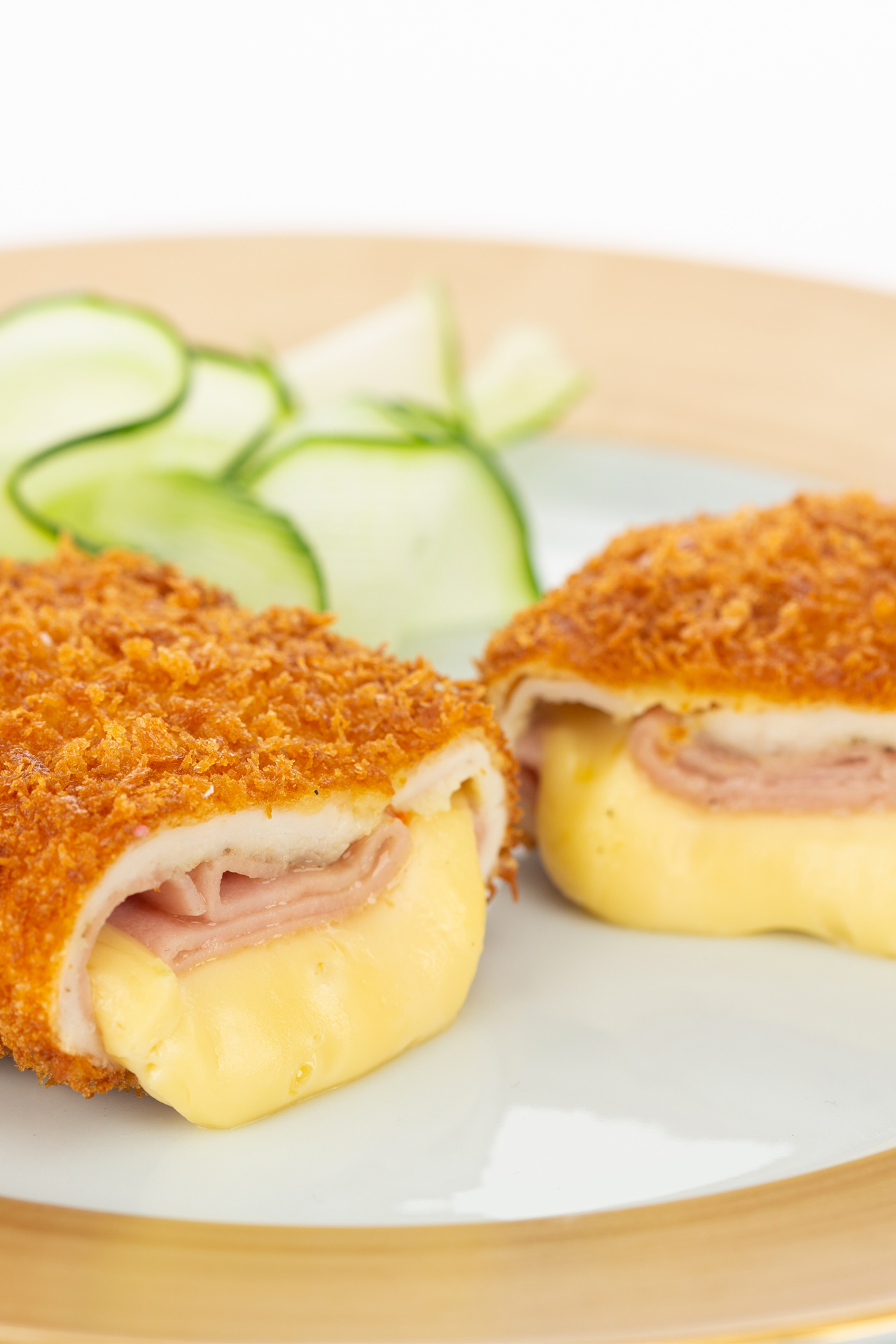 Ingredients:
4 turkey or chicken escallops
4 slices of ham
8 Ile de France Charmidor Slices
1 egg
Sufficient quantity of breadcrumbs
A pinch of salt and pepper
Preparation:
1. Slice the escallops in half lengthwise and season them.
2. Place a slice of ham on one half of an escallop. Add 2 Charmidor slices.
3. Top with the other half of the escallop.
4. Beat a whole egg in a bowl and drench the cordon bleu on both sides. Then dip it in the breadcrumbs. 
5. Once the cordon bleu is breaded, fry it in a hot oiled pan on both sides for about 15 min.
Discover our Charmidor 150 g
Ile de France slices are the only natural cheese slices made with fresh milk that will elevate any sandwich experience with their unique taste and texture combination.
Read more