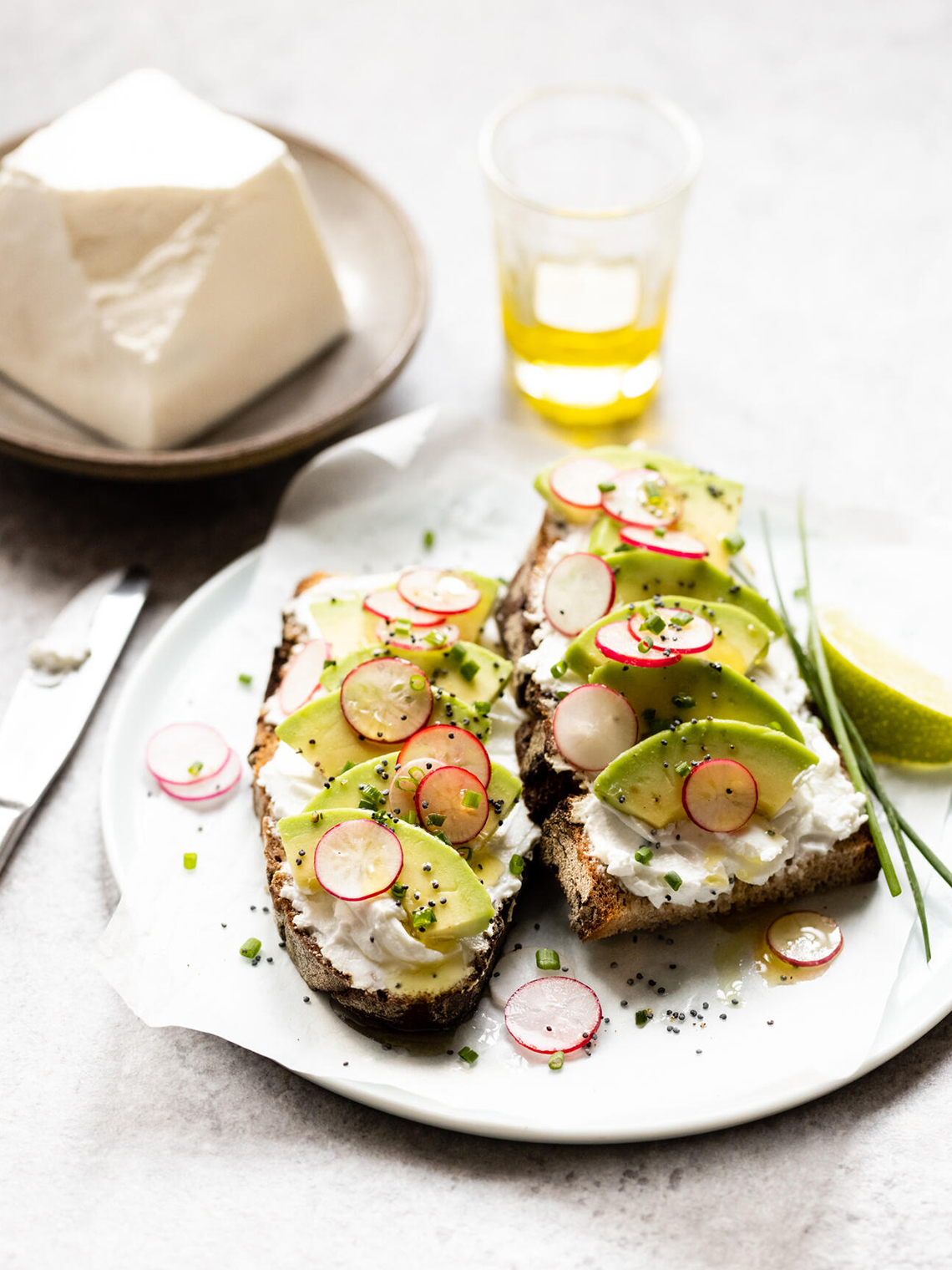 Ingredients:
4 large slices of country bread
1 Chavroux goat cheese
2 avocados 
Radish
Chives
Olive oill
Salt & pepper 
Lemon juice 
Optional:
Chia seeds
Black and/or red currants
Preparation:
1. Toast the bread slices.
2. Spread Chavroux generously on the bread.
3. Cut avocado into slices and place them on the toast.
4. Put thin slices of radish (sliced with mandolin, if available), and chopped chives on top.
5. Season with salt and pepper. Drizzle with olive oil and a few drops of lime. Sprinkle with chia seeds.
Discover our Chavroux 150 g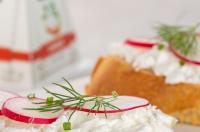 Ile de France  Chavroux is the most high-end spreadable cheese, with a fresh tangy goat milk taste and a smooth texture
Read more