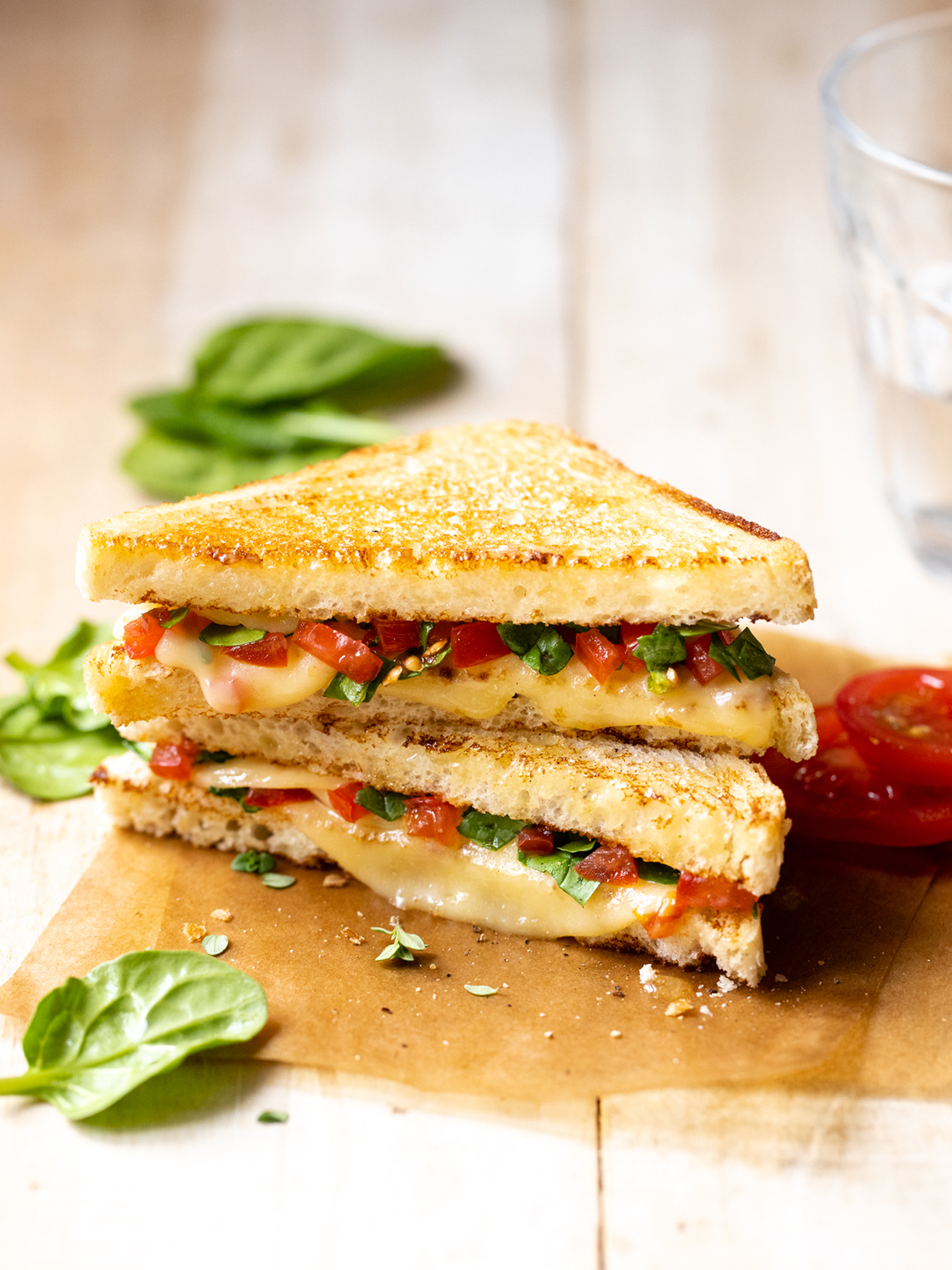 Ingredients:
1 pack Ile de France Charmidor Slices
4 slices of soft bread
65 g baby spinach leaves (1/2 ) cup
Cherry tomatoes
Preparation:
1. Spread butter on bread slices. Top the inside with 2 slices of Charmidor folded in half
2. Cut the baby spinach leaves and cherry tomatoes. Mix. Add the mix on top of the cheese.
3. Put the remaining slice of bread on top (butter side up).
4. Repeat for second sandwich.
5. Bake in oven (medium heat) for 3-5 min, or until bottom is golden brown. Flip sandwiches and bake for another 1-2 min. Remove, cut in half and serve immediately.
Discover our Charmidor 150 g
Ile de France slices are the only natural cheese slices made with fresh milk that will elevate any sandwich experience with their unique taste and texture combination.
Read more