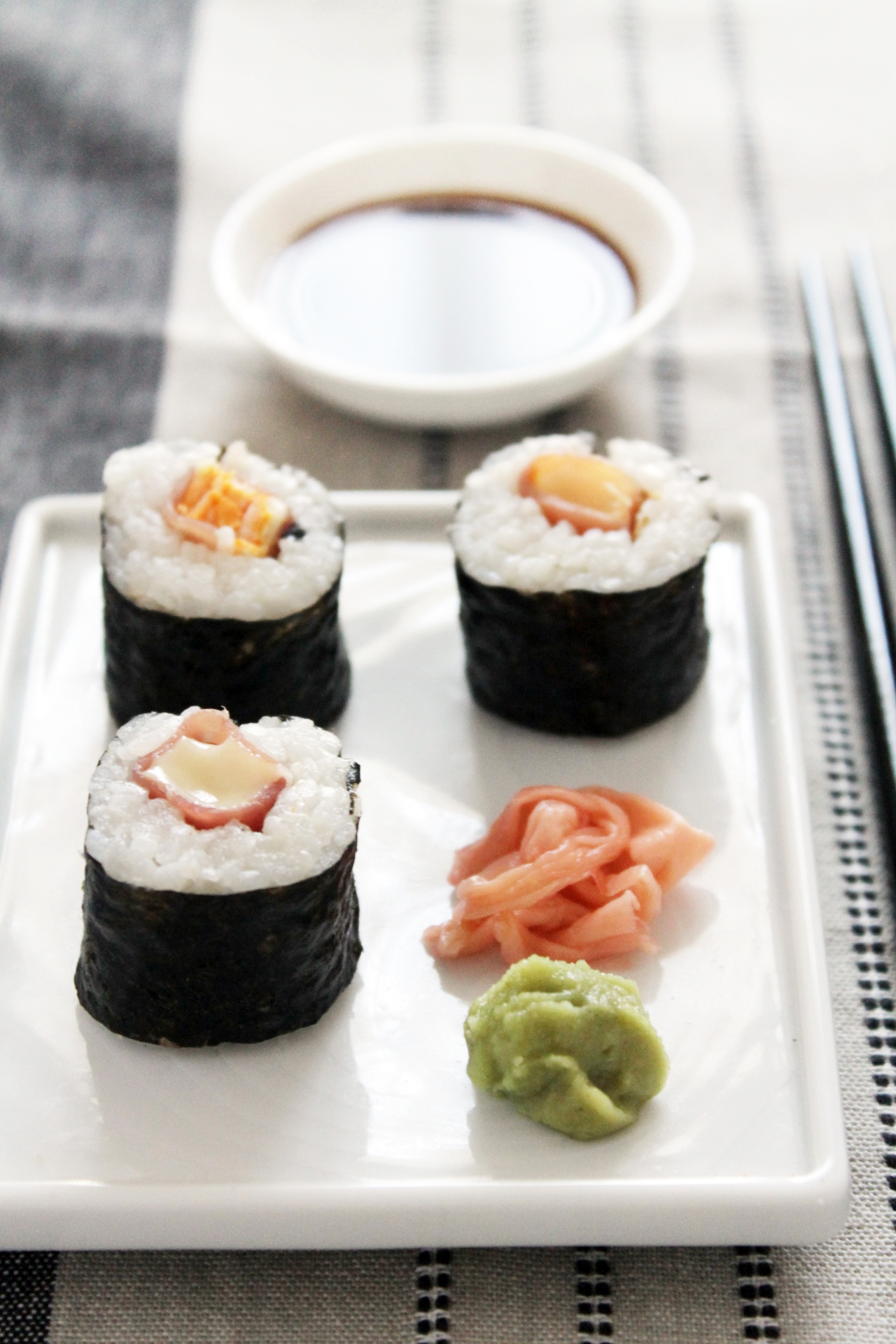 Ingredients:
• 2 Ile de France Petit Brie (250 g/9 oz)
• 3 seaweed sheets
• 300 g Japanese rice (10.5 oz)
• 6 slices of fat-free Serrano ham
• 330 cl water (111.5 fl oz)
• Sufficient quantity of rice vinegar, salt and sugar
Preparation:
1. Rinse the rice in a sieve under cold water for 5 min until it turns clear.
2. Put the rice in a pan with water and cover.
3. Cook on low heat for around 10 min (until there is no water left) then remove from heat and leave for another 10 min in the pan to finish cooking.
4. Turn the rice out onto a large plate and add a little bit of vinegar, salt and sugar and mix continuously to help cool.
5. Cut the Petit Brie into thick strips and roll them in the ham.
6. Place nori shiny side down on a bamboo rolling mat. Cover 2/3 of the nori with the rice. Lay the Petit Brie and ham strips on the middle of the rice.
7. Roll the bamboo mat gently and press firmly. This will press the rice in position.
8. Cut the roll using a sharp knife.
Discover our Petit Brie 125 g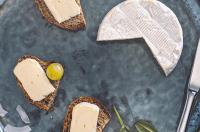 All the pleasure of a Brie in a 125g format. Ile de France Petit Brie has with the right taste whenever you buy it: stable, authentic yet mild Brie flavor and an extra creamy texture with a firm hea...
Read more