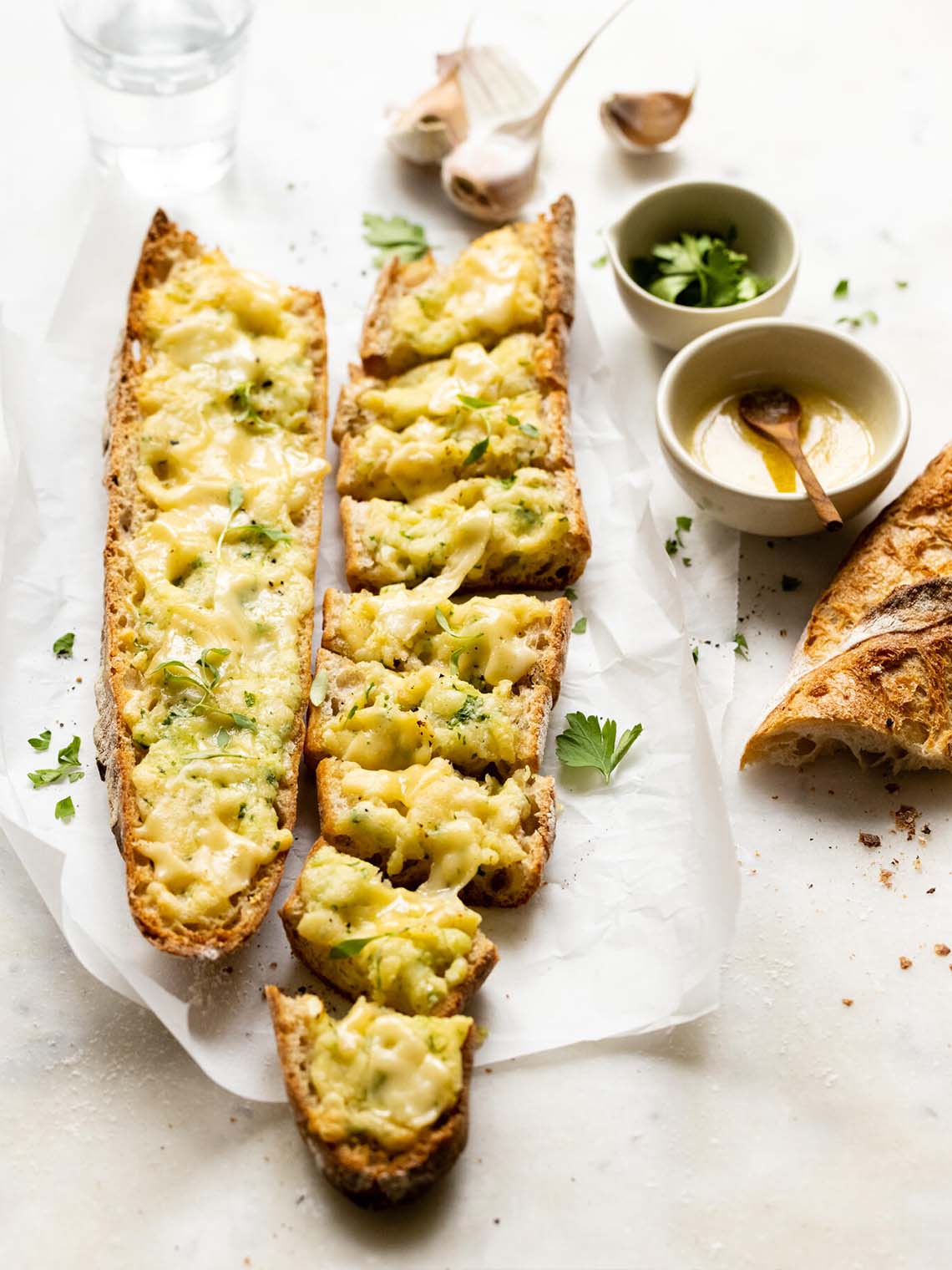 Ingredients:
2 baguettes 
60 g of clarified (or classic) butter (2.1 oz)
6 g fresh garlic (2 tsp.)
4 g fresh parsley (1.4 tsp.)
1 pack of Ile de France Charmidor Slices
Preparation:
1. Make notches in the bread so that it is easy to slice after baking.
2. Peel and press the garlic cloves, add Charmidor slices, fresh parsley and melted (clarified) butter into the blender.
3. Blend the mixture until smooth.
4. Add the mixture inside the notches of the baguette by using a spoon or a brush.
5. Wrap the baguettes in parchment paper or aluminum foil and bake at 180 °C (350 °F) for 15 min.
Discover our Charmidor 150 g
Ile de France slices are the only natural cheese slices made with fresh milk that will elevate any sandwich experience with their unique taste and texture combination.
Read more