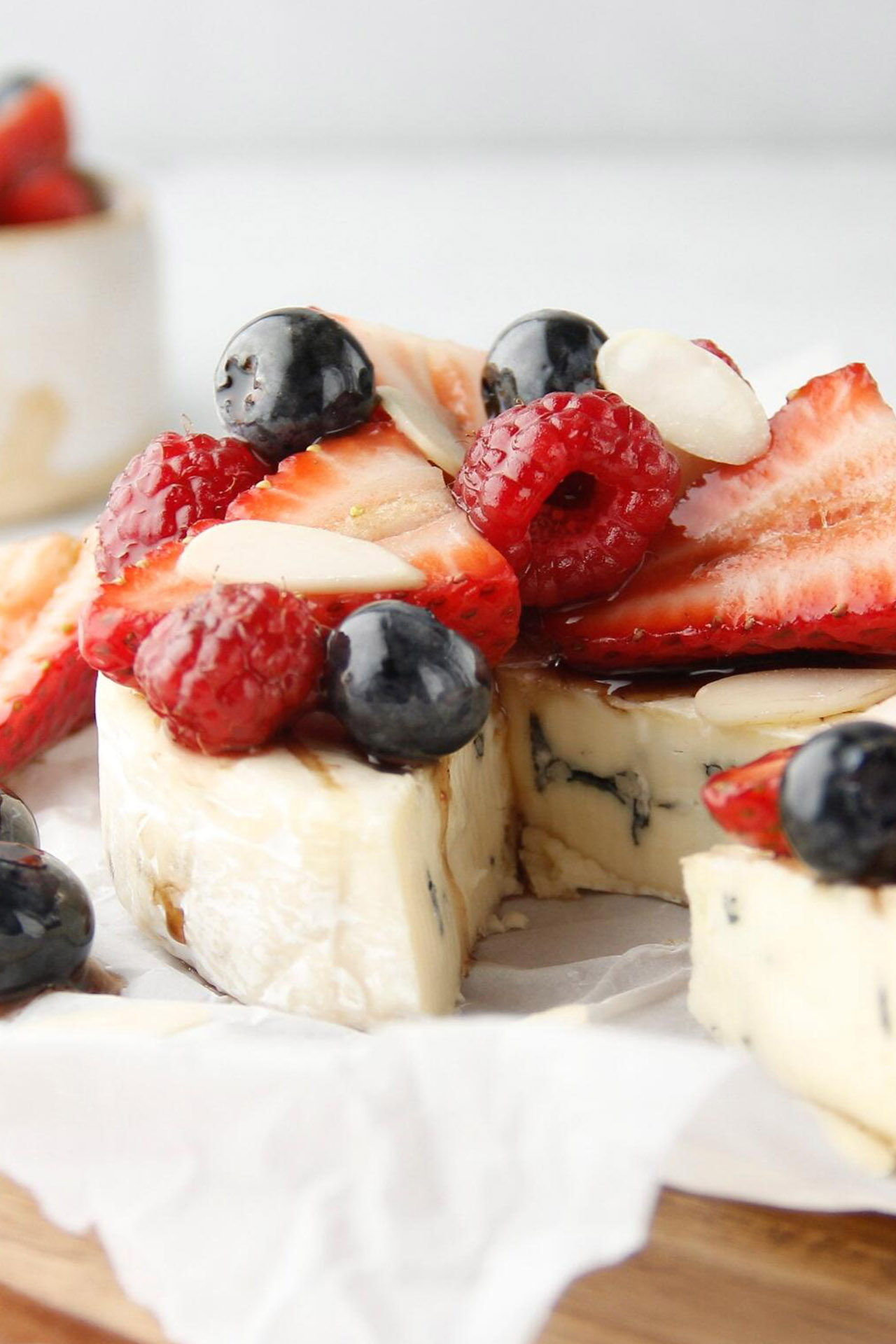 Ingredients:
125 g Ile de France Brie au Bleu

 (

4 ½ oz)

150 g strawberries (5.3 oz)

75 g

blueberries

 (2.6 oz)

75 g

raspberries

 (2.6 oz)

240 ml honey

 (8.1 fl oz)

120 ml

balsamic vinegar

 (4 fl oz)

1 lemon

 

Flaked almond

 
Preparation:
1. Mix the red fruits with honey, balsamic vinegar, grated and lemon juice, stir very carefully. 
2. Pour into a pan lined with parchment paper, cook in the oven at 180 °C (350 °F) for 6 min. 
3. Stir the fruits so that they are covered by the sauce. Take care not to crush them. Let cool. 
4. Arrange Ile de France Brie au Bleu on a board and cover with red fruits. Garnish with flaked almonds, serve with baguette bread. 
Discover our Brie au Bleu 125 g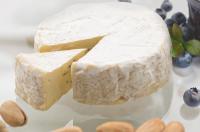 With its subtle blue hint, Ile de France Brie au Bleu is the perfect combination between the softness of Brie and the character of a blue cheese. A genuine soft cheese with the right taste whenever...
Read more