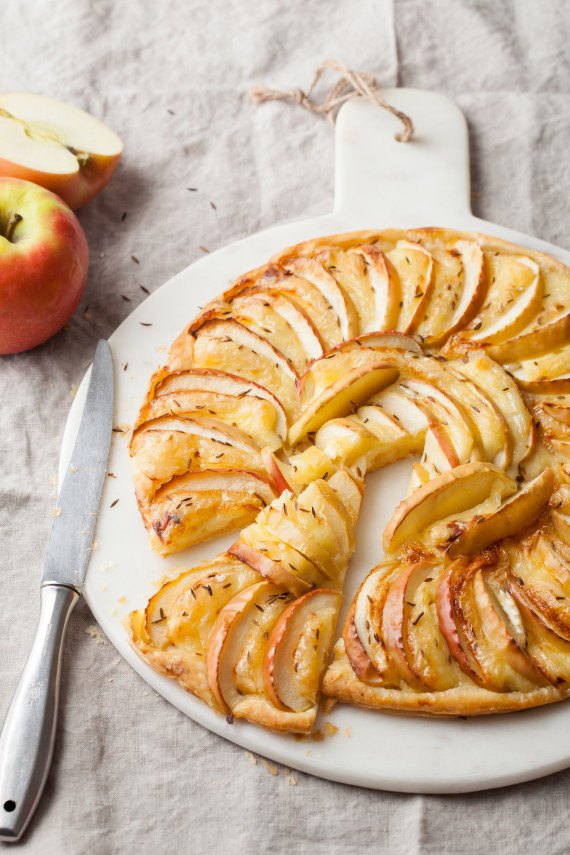 Ingredients:
3 large crisp apples

1 Ile de France Camembert 250g (8oz)

1 roll ready-to-use puff pastry
2 tsp. cumin seeds
Preparation:
1. Rinse and dry the apples. Quarter and core them, then slice finely.
2. Remove the rind from the Camembert, then slice finely.
3. Preheat the oven to 190 °C (375 °F).
4. Unroll the pastry on a baking tray.
5. Arrange the slices of apple and Camembert alternately in a circle. Sprinkle with cumin then bake for 30 min.
6. Allow to cool for a few minutes before serving.
Serving Suggestion: Serve as a starter or with pre-dinner drinks.
Tip: For really crispy pastry, move the baking sheet to the floor of the oven about 5 min before taking it out to cool.
Discover our Camembert 250 g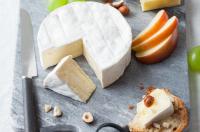 Ile de France Camembert is a natural French Camembert made in Normandy with a specific authentic yet subtle camembert taste and texture
Read more