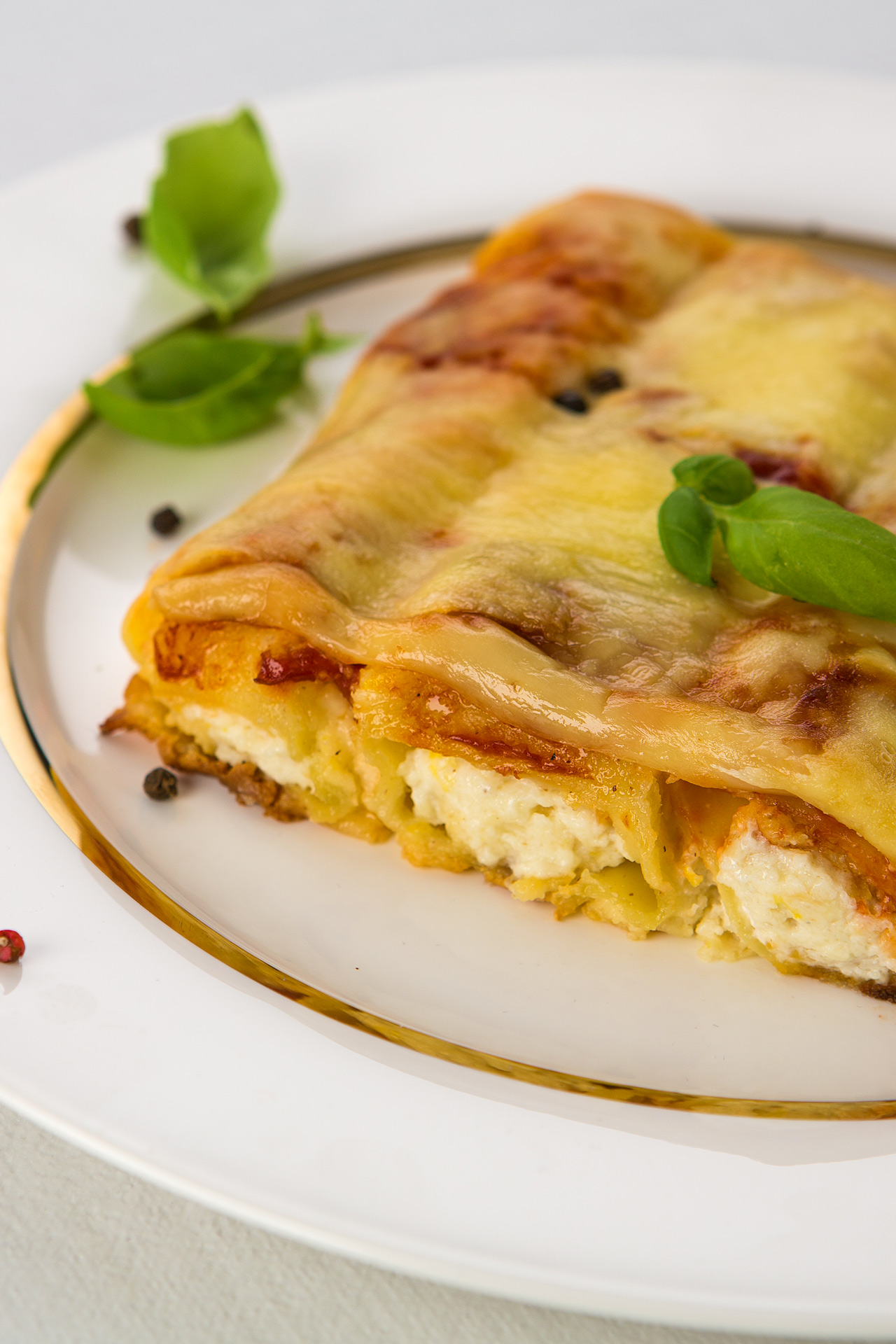 Ingredients:
500 g cannelloni
300 g Ile de France fresh goat cheese 
1 large handful and a half shelled walnuts
25 to 30 cl liquid cream
150 g butter
Juice from one lemon
Lemon zest
A handful of coriander leaves
Salt and pepper
Preparation:
Crush walnuts in a pestle and mortar (save a few whole walnuts for decoration).  Rinse the coriander and chop it up (save a few whole leaves for decoration). Zest and juice the lemon.
Cook the pasta 1 to 2 minutes less than indicated on the packaging. Drain the pasta and rinse under cold water to prevent it from sticking together. 
Mix the Ile de France fresh goat cheese with the crushed walnuts, liquid cream, salt and pepper.
Stuff the pasta with the mixture of goat cheese and walnuts and arrange them in a gratin dish.
Bake for 10 to 15 minutes at 180°C keeping an eye on the pasta. It should not turn brown and the stuffing should melt slightly. If necessary, you can cover the dish with tin foil.
Heat the lemon juice in a saucepan, add the butter pieces and whisk. Season with salt and pepper and add the chopped coriander. Mix together and set aside.
Remove the dish from the oven; serve immediately after sprinkling it with lemon, butter, and coriander. Add lemon zest, walnuts, and coriander leaves. 
Discover our Goat Log 4 oz
Ile de France Chèvre is a genuine traditional fresh goat cheese with a pleasant tanginess and a cream yet firm texture that enables a large variety of usages for all meals.
Read more