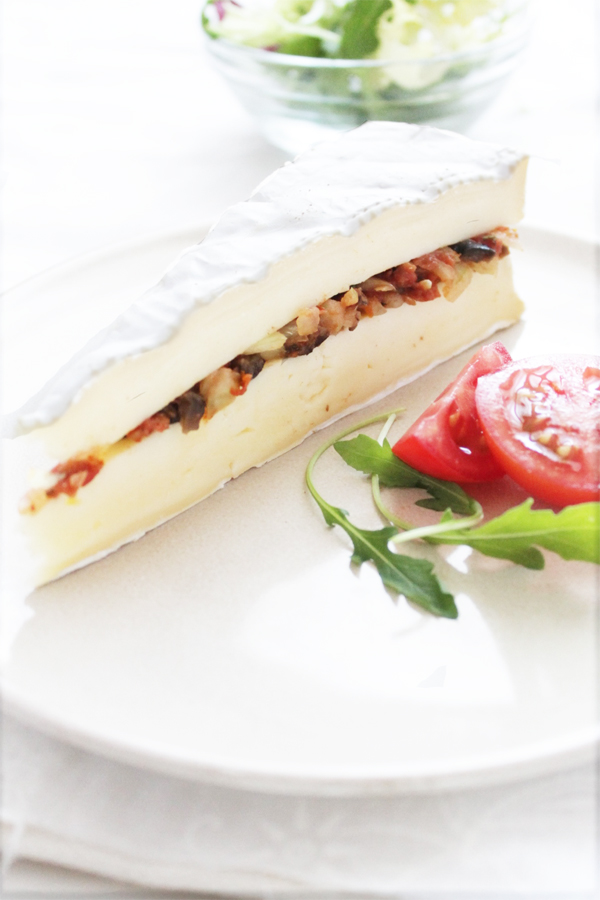 Ingredients:
250g Brie ILE DE FRANCE®
50g lettuce
50g sun-dried tomatoes
25g pitted black olives 
Preparation:
A balanced meal | Inexpensive meal
An unusual and easy-to-prepare recipe to add colour to your cheeseboard.
Peel and chop the onion. Mix with the dried tomatoes, the black olives, the basil leaves and a drizzle of olive oil.
Add salt and pepper.
Cut the Brie ILE DE FRANCE® in two horizontally, place the filling on the lower half then replace the upper part.
Slice and serve as an aperitif on a tray or with a small salad, seasoned with olive oil, balsamic vinegar, salt and pepper.
Discover our Brie 6.6 lbs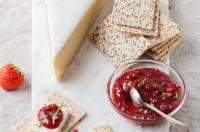 This soft-ripened cheese spreads with a milky, buttery taste, featuring a touch of mushroom and hazelnut. A generous double cream Brie made A la crème du jour.
Read more