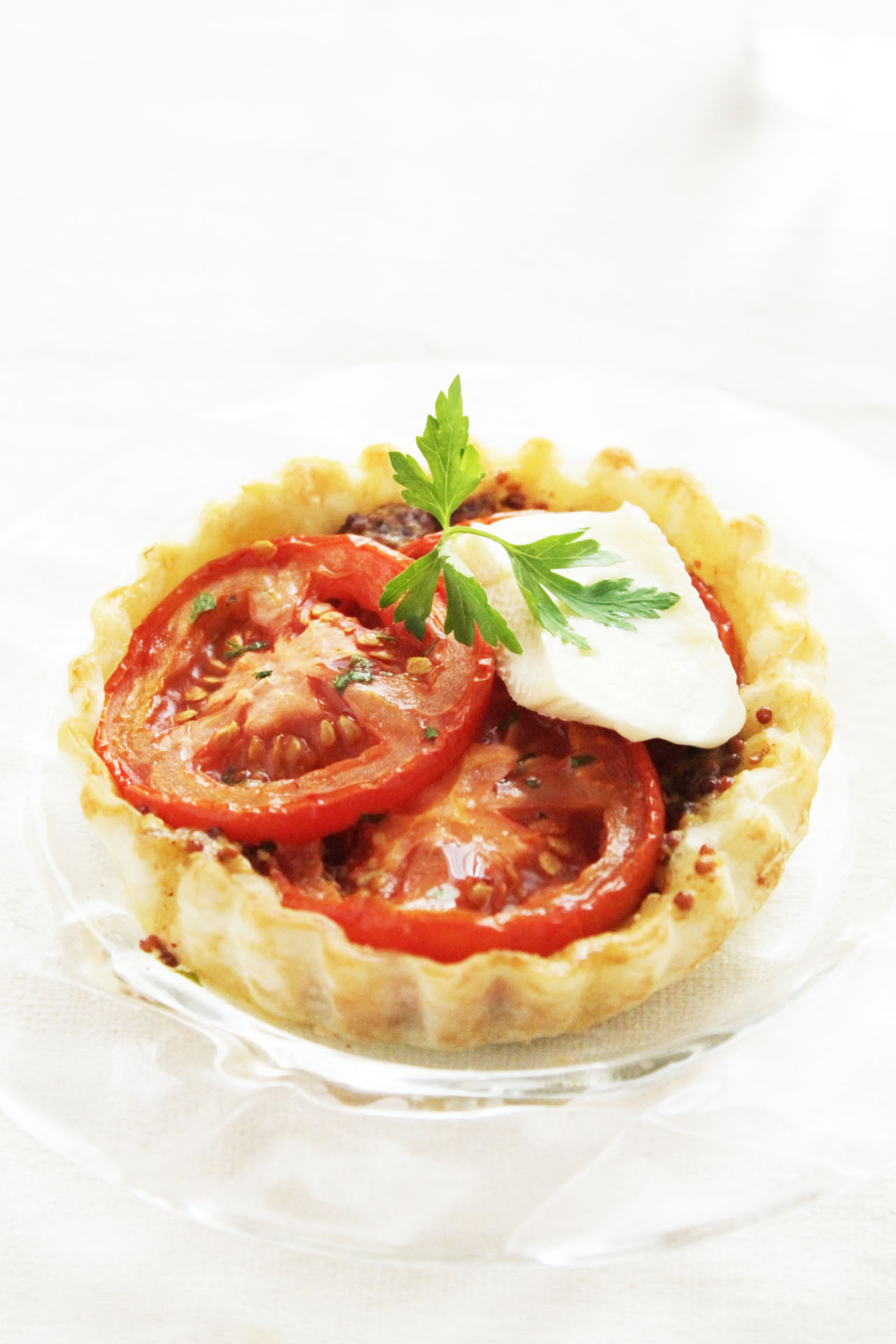 Ingredients:
125 g of Ile de France Camembert (4 ½ oz)
1 puff pastry roll
4 tomatoes
2 tbsp. parsley
1 tbsp. whole grain mustard
Preparation:
1. Preheat oven to 200 °C (400 °F).
2. Roll out the pastry in a pie dish. Prick the pastry with a fork. Brush the pastry with the whole grain mustard.
3. Cut the tomatoes into fairly fine slices and arrange attractively around the tart base. Bake for 15 min.
4. Finely slice the Camembert. Take the tart out of the oven and arrange the cheese over the sliced tomatoes and sprinkle with chopped parsley.
5. Bake for another 10 min.
6. Remove from oven and allow to cool slightly before serving.
Discover our Camembert 8 oz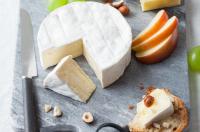 Made in Pace, France, our Ile de France Camembert is deliciously creamy and buttery, with strong and complex flavors of mushroom.
Read more