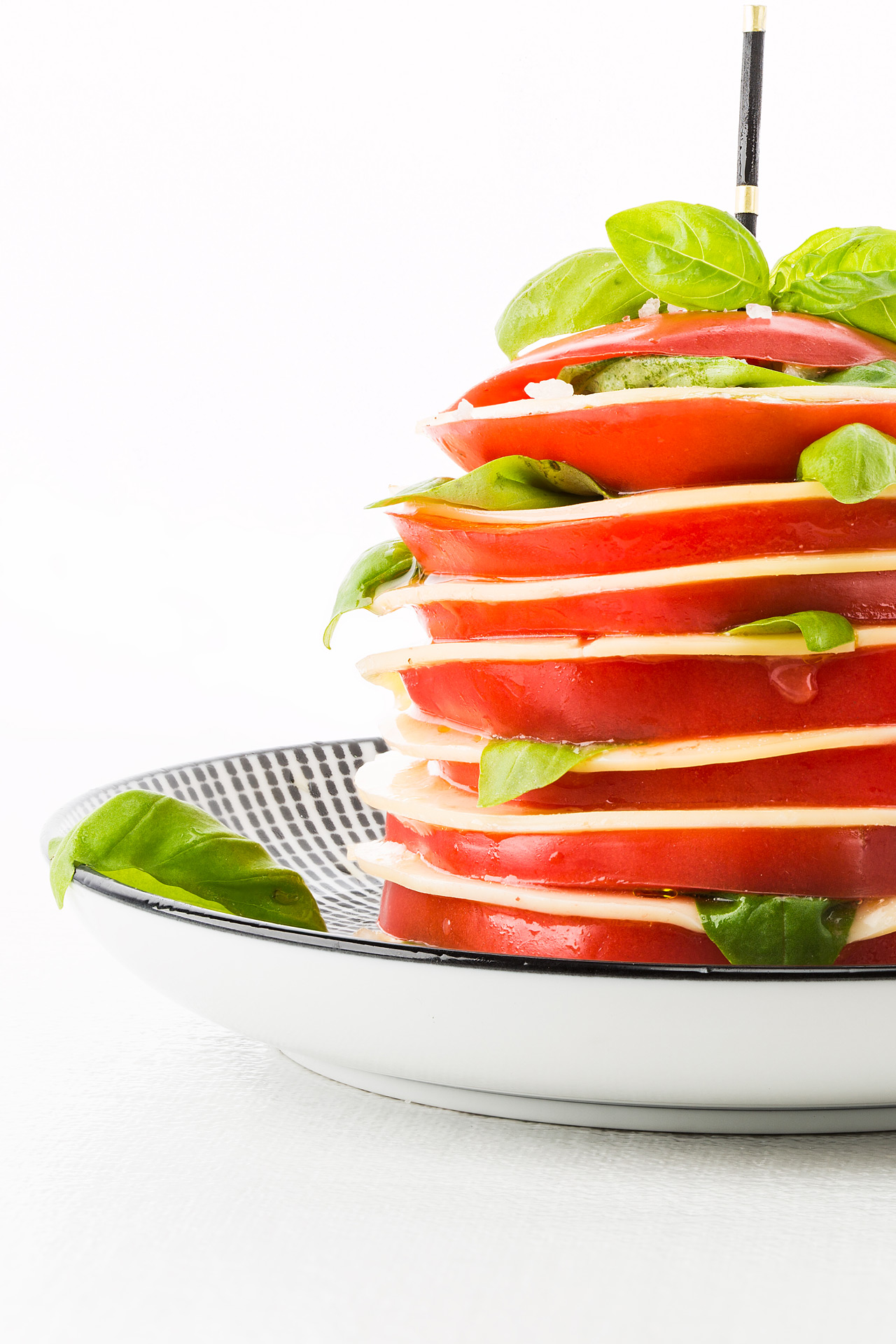 Ingredients:
4 bunches of ripe tomatoes
12 Ile de France Brie Slices 
1 small pot of pesto
A pinch of salt and pepper
Preparation:
1. Wash the tomatoes and keep the green stalk. 
2. Slice the tomatoes horizontally in 8 similar pieces. Season the slices with salt and pepper and coat with pesto.
3. Cut the Brie slices into circles the size of the tomato to get 8 disks of cheese. Place them on the tomato slices. 
4. Piece together the tomatoes and fix the millefeuille into place with a wooden pick.