"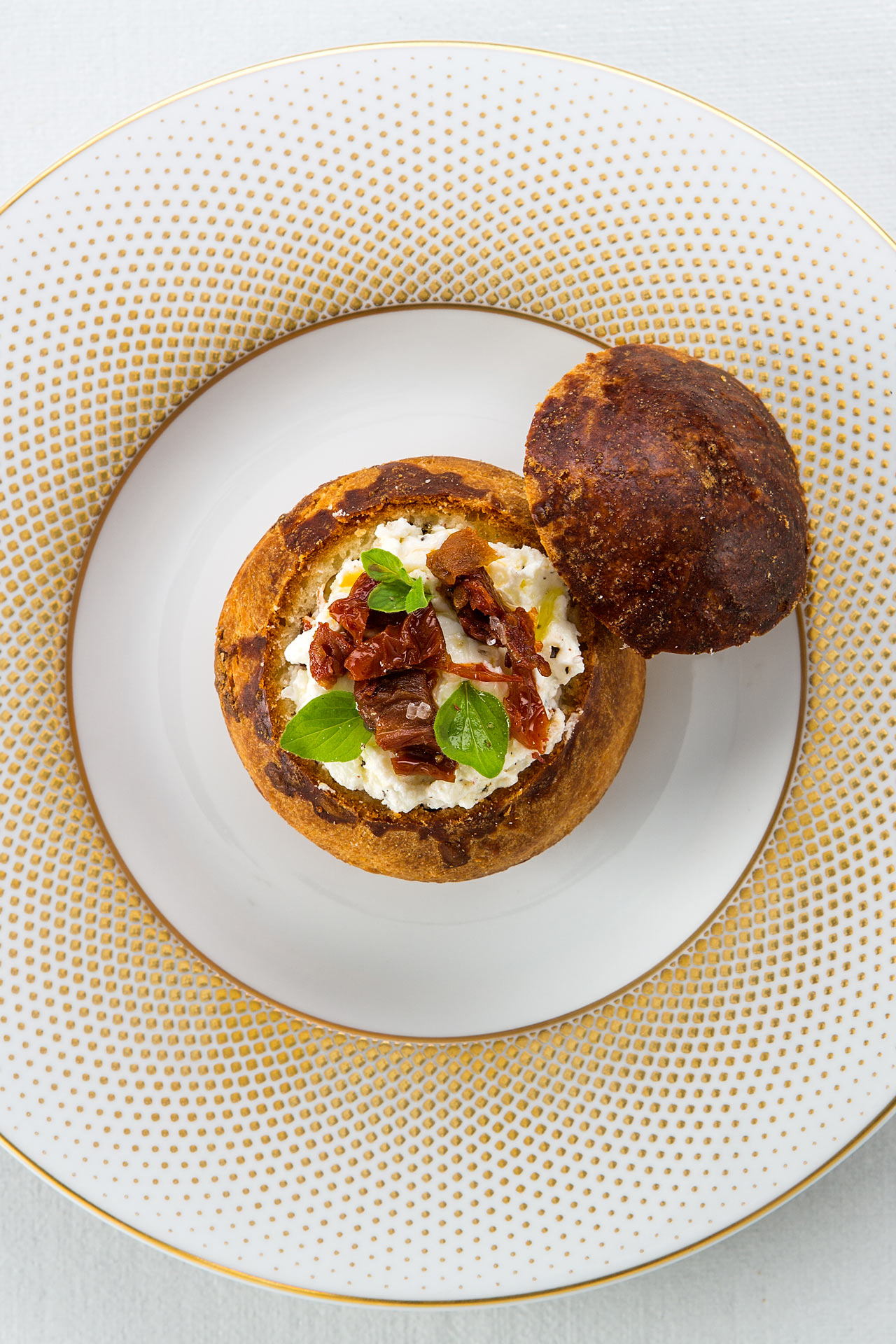 Ingredients:
4 Brioches à Tête (brioches with a ball of dough placed on top to form the 'head')
4 extra fresh eggs
½ log of Ile de France fresh goat cheese 
6 dried tomatoes (preserved in olive oil)
3 sprigs of basil
Salt and freshly ground pepper
Preparation:
Preheat the oven to 180°C.
Detach the brioche heads and set them aside. Scoop out the inside of the brioches leaving a 5 mm edge consisting of soft dough.
Place a few pieces of Ile de France fresh goat cheese at the bottom of the brioches, break over an egg, garnish with the remaining pieces of Ile de France fresh goat cheese and a few strips of dried tomatoes. Add salt and pepper. 
Bake for 12 to 15 min keeping an eye on them.
Pull the petals off the basil, sprinkle the eggs casserole, and put the brioche heads back on. 
Eat while hot.
Discover our Chèvre 1kg or 110g
Poitou-Charentes region of France is well known for its premium quality and richtasting goat's milk. ILE DE FRANCE® Goat cheeses logs have been chosen with care and with due respect to French cheese...
Read more