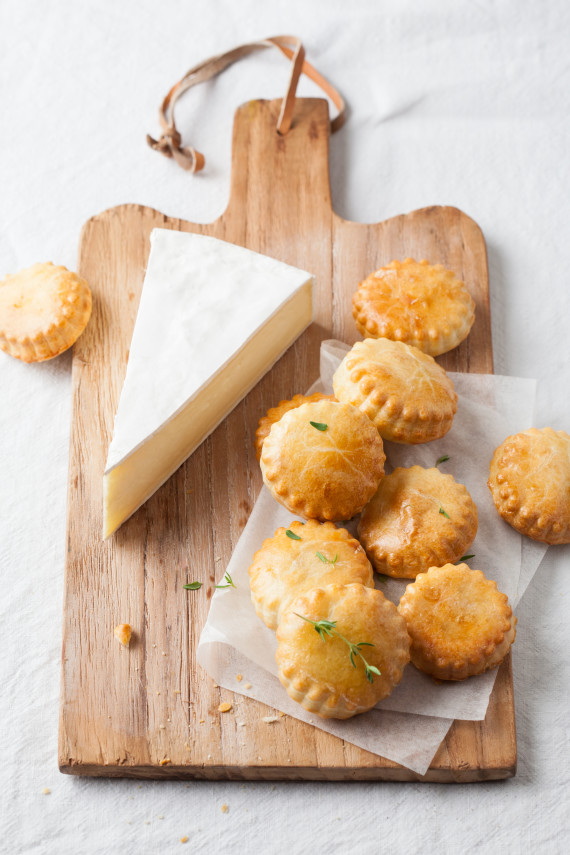 Ingredients:
120 g of Ile de France Brie (4 ¼ oz)
250 g flour (9 oz)
50 g cold butter (2 oz)
1 egg + 1 yolk
2 tbsp. cold water
½ tsp. grated nutmeg
Salt & pepper
Preparation:
1. Remove the rind from the Brie and chop the cheese into small pieces.
2. Put the egg yolk to one side.
3. For the dough: blend the rest of the ingredients together using a food processor. Add a little water if necessary. Store in a cool place for 30 min.
4. Roll out the dough to a thickness of around 1 cm (½ in).
5. Line a baking tray with greaseproof paper and preheat the oven to 180 °C (350 °F).
6. Using a pastry cutter with a diameter of 4-5 cm (1 ½-2 in), cut out the scones and arrange on the baking tray.
7. Brush the tops of the scones with the egg yolk.
8. Bake for 15 min.
Serving Suggestion: Use the scones like bread rolls for eating Brie.
Tip: For a bit of variety, add two teaspoons of dried thyme or oregano to the
dough mixture.
Discover our Brie 4.5 oz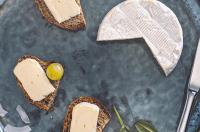 All the pleasure of a Brie in a 125g format. Ile de France Petit Brie has the right taste whenever you buy it: stable, authentic yet mild Brie flavor and an extra creamy texture with a firm heart....
Read more