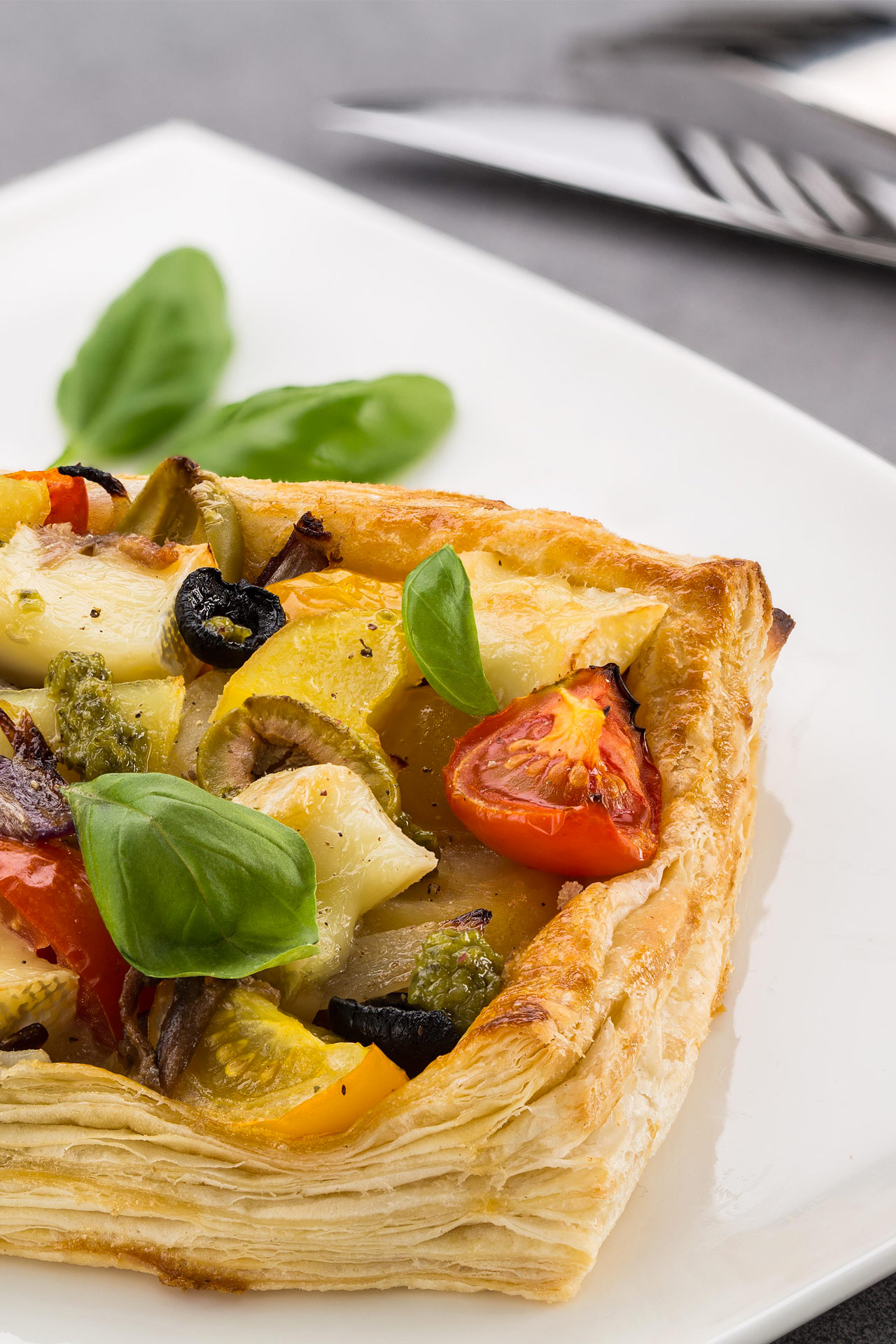 Ingredients:
2 tbsp. olive oil
Knob of butter
2 large onions, thinly sliced
1 tsp. light muscovado sugar
6 medium new potatoes
250 g puff pastry (9 oz)
200 g cherry tomato (7 oz)
100 g of Ile de France Camembert cut into slices (3 ½ oz)
6 anchovy fillets (optional)
6 black olives, not pitted
1 tbsp. pesto
A few basil leaves, roughly torn
Preparation:
1. Heat 1 tablespoon of oil with the butter until the butter has melted.

 

2. Add the onions and cook over a medium-low heat, stirring often, for 15-20 min until the onions are soft and golden brown. Stir in the sugar and cook for a further 3-4 min. Remove from heat and cool.

 

3. Cook the potatoes in boiling salted water for about 10 min until just tender. Cool, then slice. Preheat the oven to 220 °C (425 °F).

 

4. Cut the pastry in half and shape into two rough rounds. Roll them out on a lightly floured surface to two 18 cm (7 in) rounds, then put on to a baking sheet.

 

5. Divide the onions between both pastry rounds, spreading almost to cover. Slice the cherry tomatoes.

 

6. Scatter the slices of Camembert over the onions, then the sliced potatoes, tomatoes and anchovy fillets (if using).

 

7. Scatter the olives over and drizzle with a little extra olive oil. Bake for 15-20 min until golden.

 

8. Mix the pesto with the remaining tablespoon of olive oil.

 

9. When the tarts are baked, drizzle all over with the pesto mixture and scatter the torn basil leaves on top. 
Discover our Camembert 8 oz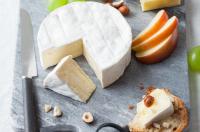 Made in Pace, France, our Ile de France Camembert is deliciously creamy and buttery, with strong and complex flavors of mushroom.
Read more